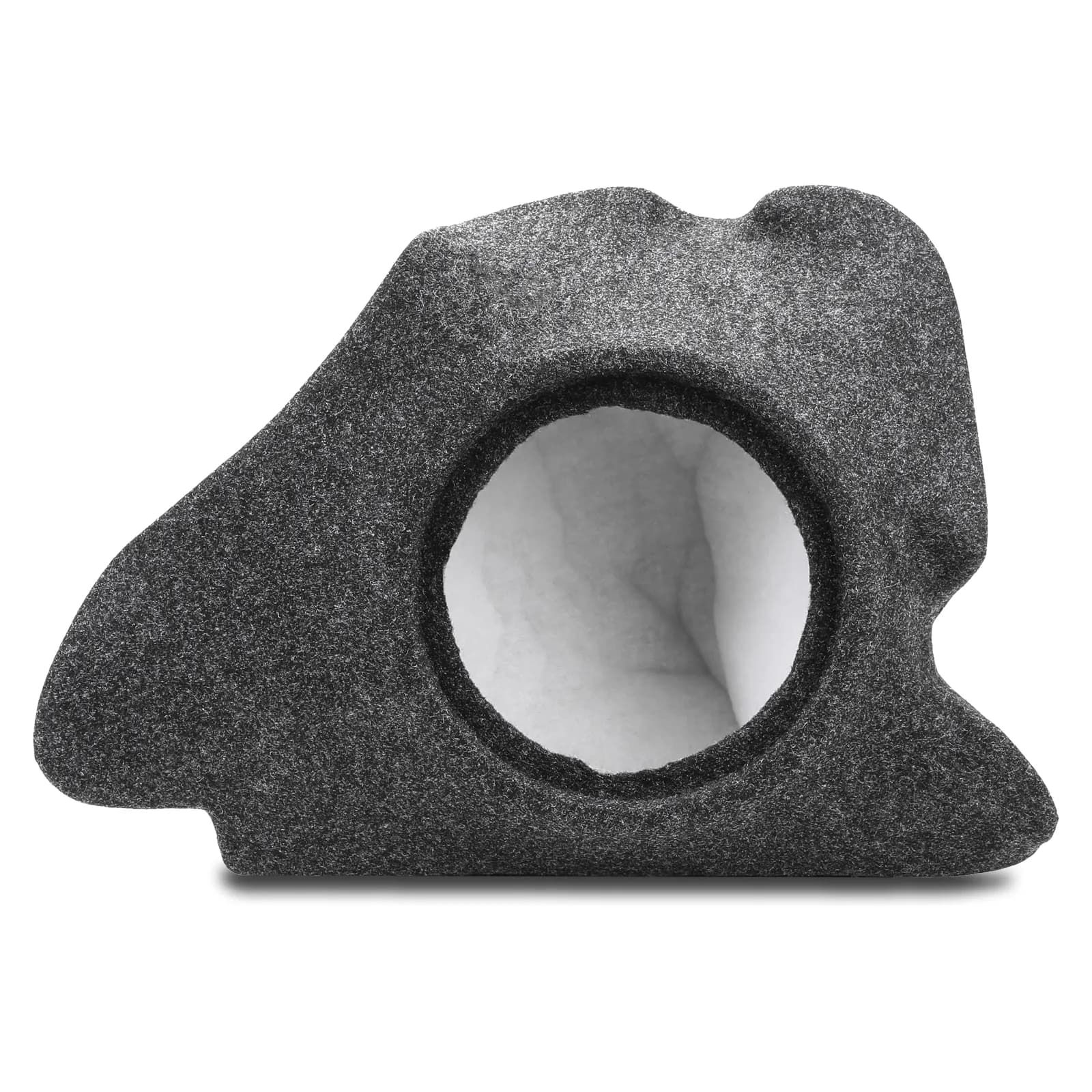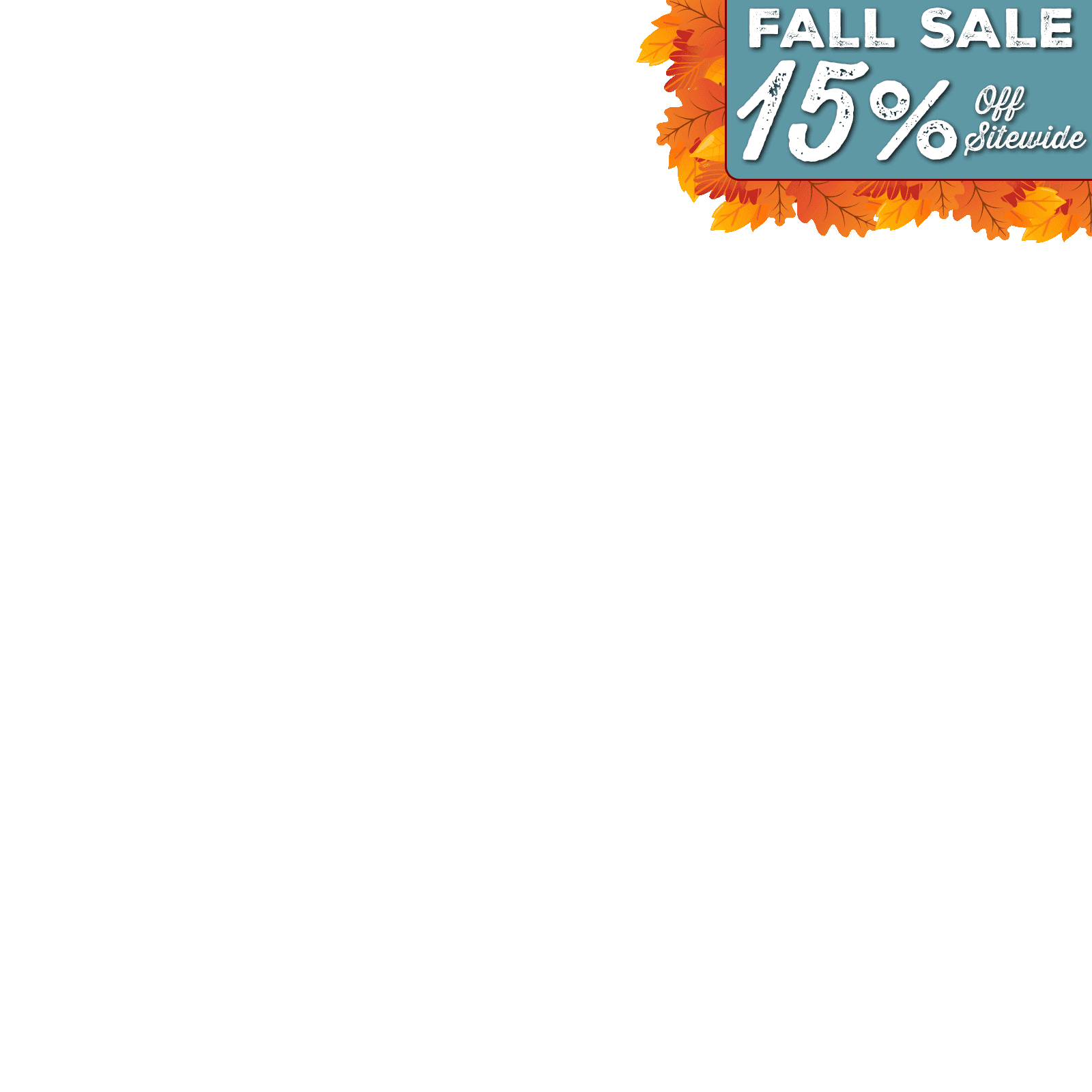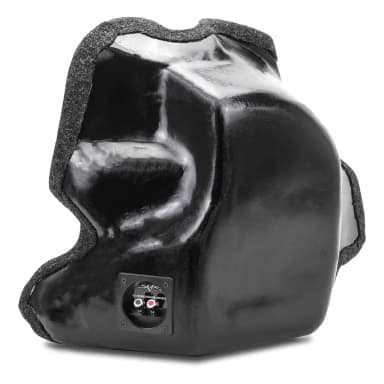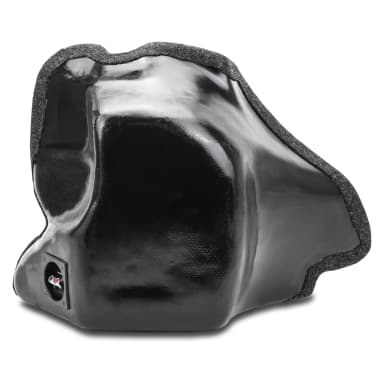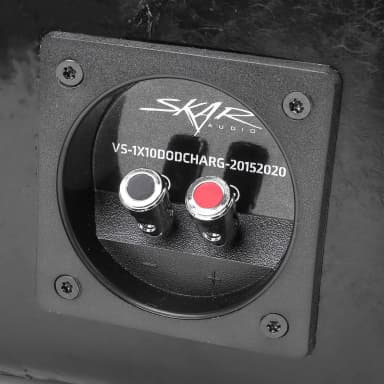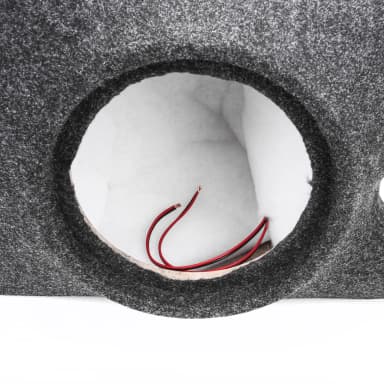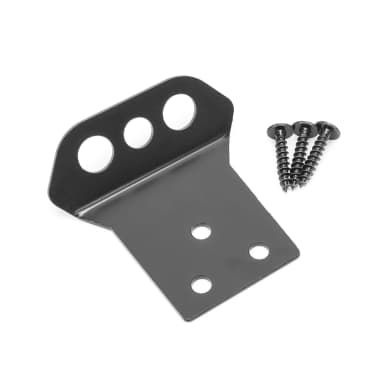 2015-2020 Dodge Charger Compatible Single 10" Subwoofer Enclosure
---
Skar Audio debuts its vehicle specific division of subwoofer enclosures with a single 10-inch custom enclosure for use in 2015-2020 Dodge Charger vehicles. Designed to fit the contours of your Charger's trunk, we provide a custom solution to add thumping bass without sacrificing trunk space. Constructed out of hand-laid fiberglass, this custom sealed enclosure features an extremely lightweight design. Our vehicle specific subwoofer enclosures are engineered from the ground up, with precise attention to detail, to ensure perfect fitment and compatibility.
Beyond the stunning design aesthetics, this custom enclosure is functionally designed to provide the optimal housing for your subwoofer. The sealed design allows the driver to perform dynamically across the entire low-end sound spectrum, creating an incredible listening experience. Internally, we line several walls of the enclosure with poly-fill to enhance the overall versatility and depth of sound that this enclosure reproduces with any given subwoofer. The premium push terminal wiring cup, that is built into the side of the enclosure, features 12-gauge speaker wire that is pre-soldered and connected to the terminals, making it easier than ever to wire-up and install your subwoofer.
Installation is a breeze, as we make it easier than ever to add high quality aftermarket bass to your vehicle. This custom enclosure is designed to be mounted in the right side of the vehicle's trunk, sitting flush against the wheel well, and is secured by a mounting bracket (included with product).