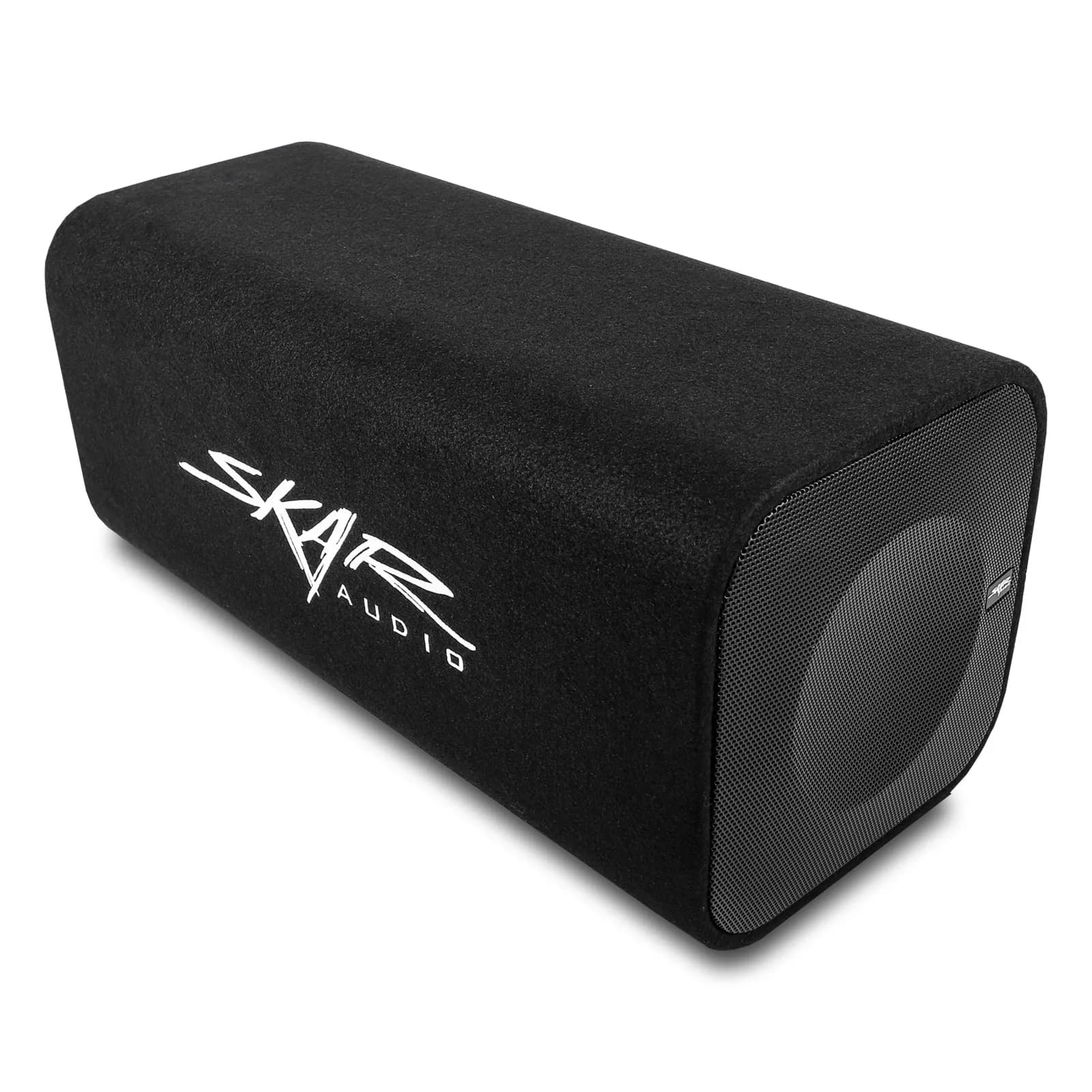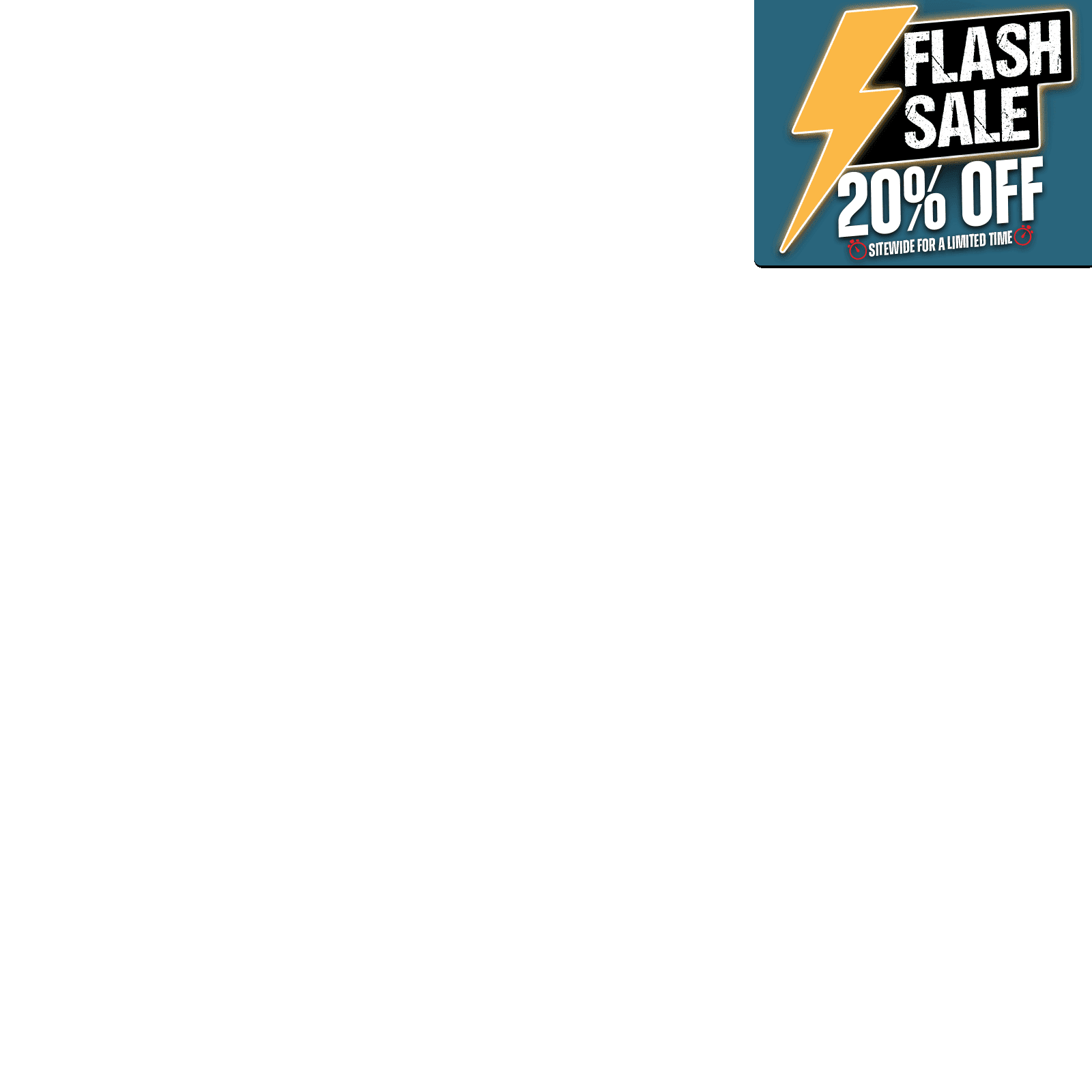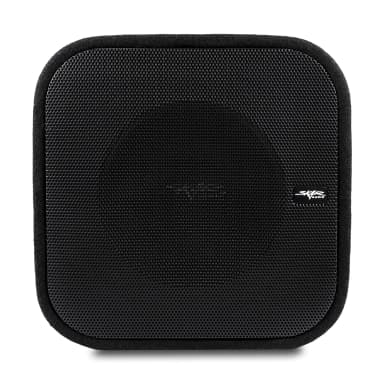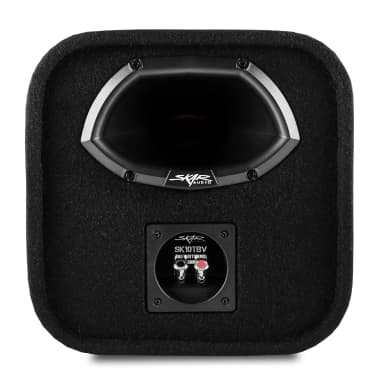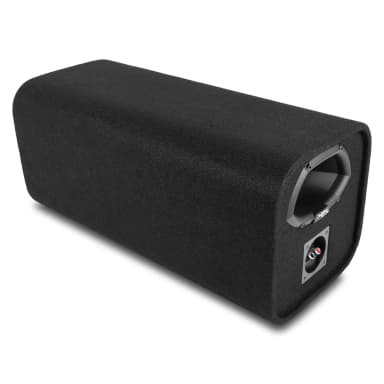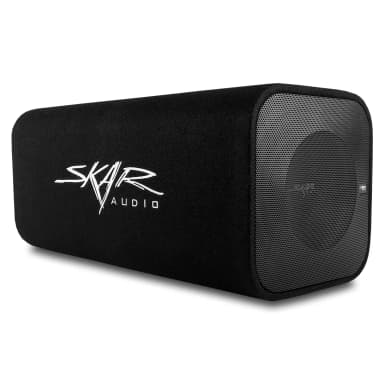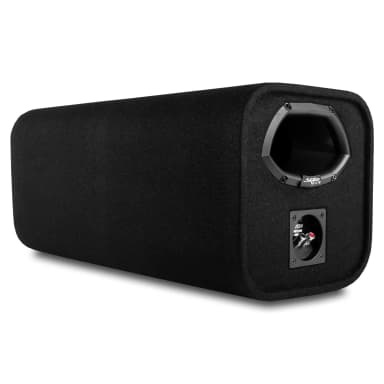 Single 10" 800 Watt Loaded Vented Subwoofer Enclosure Tube
---
SUMMER SALE PRICE:
$139.99
The Skar Audio SK10TBV is the best in class, dual voice coil, single 10-inch, premium loaded vented subwoofer enclosure. Featuring an enclosed subwoofer tube design with a rear port for enhanced bass output, it was engineered to get loud and low. Rated conservatively at 400 Watts RMS/800 Watts max power output, this premium and compact unit is the perfect solution for someone looking to add incredible aftermarket bass to their vehicle without sacrificing a ton of space
On top of sounding incredible, it looks stunning as well; finished in a professional grade black trunk liner and featuring a sleek protective mesh subwoofer grille. The dual 2-ohm voice coil subwoofer inside is wired to a 1-ohm final impedance load at the terminals of the enclosure. An amplifier is required to power this passive loaded enclosure, and not included (sold separately)
This enclosure was engineered by Skar Audio specifically for the subwoofer that is loaded in it, ensuring perfect sound and compatibility. Every subwoofer is different, and it is so critical when buying a subwoofer to ensure that the subwoofer and enclosure are an ideal match, or you will lose sound quality and output. With this loaded subwoofer enclosure model, all of those concerns are eliminated, making it easier than ever to add powerful aftermarket bass to your vehicle.
Frequently Bought Together