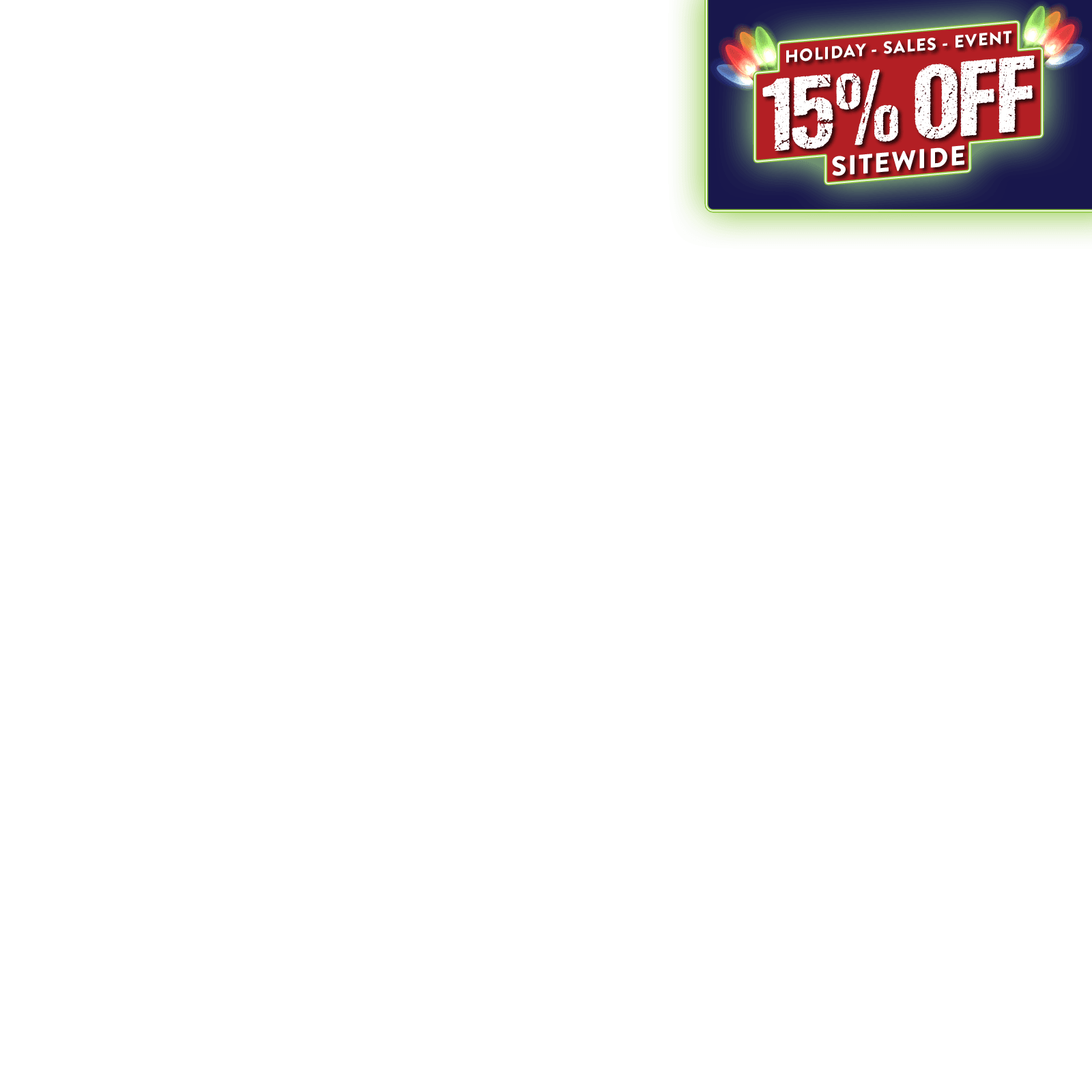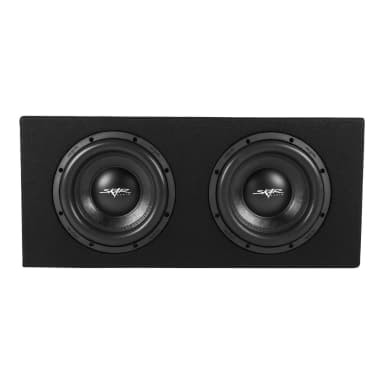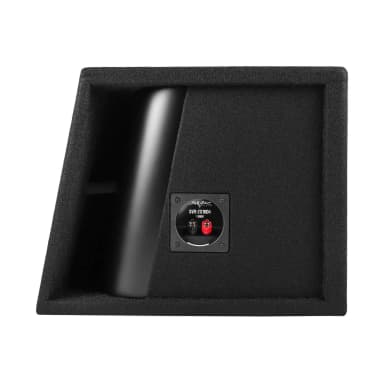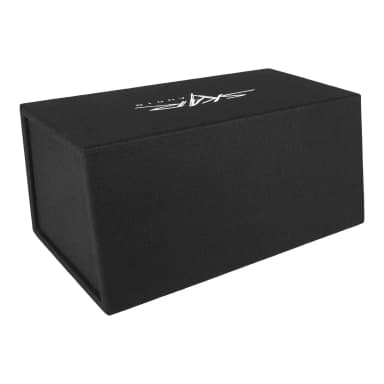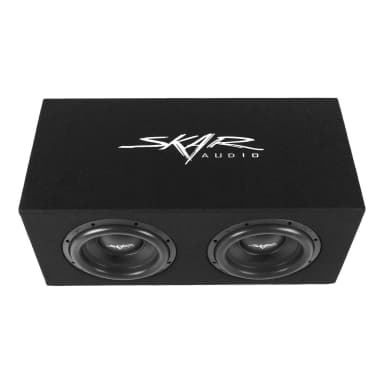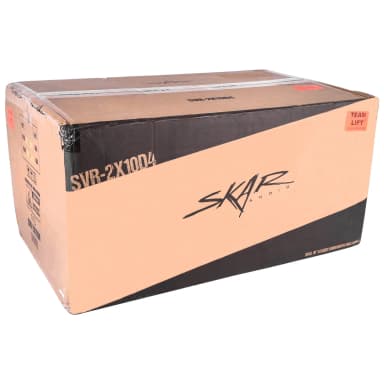 Image 1 of 6
SVR-2X10D4 | Dual 10" 3,200 Watt SVR Series Loaded Vented Subwoofer Enclosure
---
MSRP: $549.99
Price:
$369.99

The Skar Audio SVR-2X10D4 is a best in class, high-performance, dual 10-inch, 3,200 watt loaded ported subwoofer enclosure. Designed to impress even the most serious of audiophiles, this enclosure is capable of producing incredibly deep and responsive bass across the entire low end sound spectrum. This is the perfect solution for those seeking competition grade level bass in their daily driver vehicle, but who also don't want to deal with any of the headaches of putting a system together from scratch.
| Quick Facts | |
| --- | --- |
| RMS Power | 1,600 Watts |
| Peak Power | 3,200 Watts |
This loaded enclosure encompasses two of our best selling Skar Audio SVR-10 D4 1,600 watt, dual 4-ohm subwoofers, which are pre-loaded and internally wired to a 1-ohm impedance load at the terminal cup. Engineered specifically for these drivers, there are a bevy of elements that set this loaded enclosure in a league of its own. To start, it is constructed entirely out of premium 3/4" MDF, except for the front baffle, which features a double front baffle at 1" thick with counter-sink design, affording it incredible strength for long-lasting use. From there, it utilizes a shared internal subwoofer chamber, which is ported through the rear left side of the enclosure by way of an advanced kerfed port design. Finally, we finish the enclosure in an extremely attractive black trunk-liner carpeting.
Frequently Bought Together