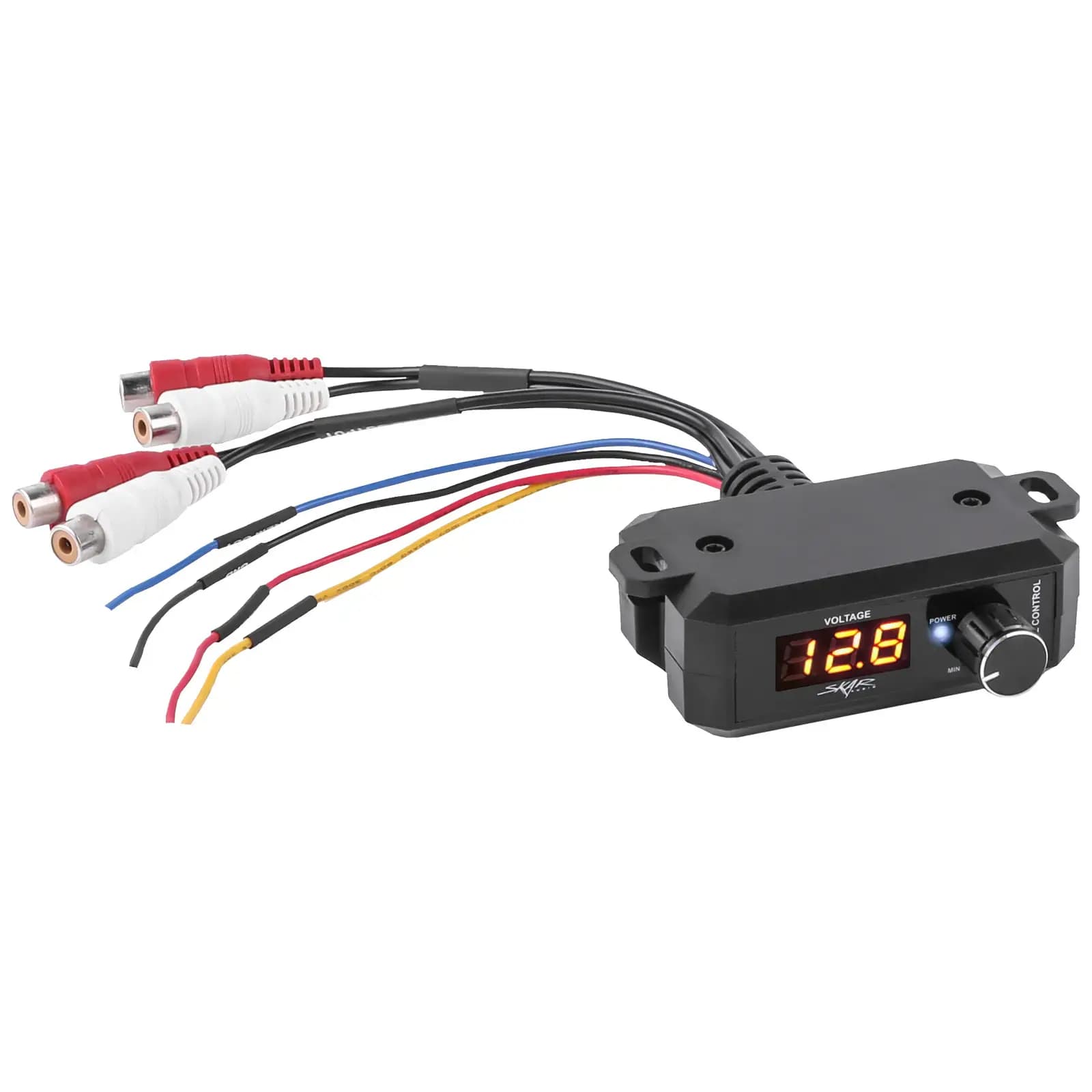 Enclosure sold empty - images with subwoofers are for illustration purposes only.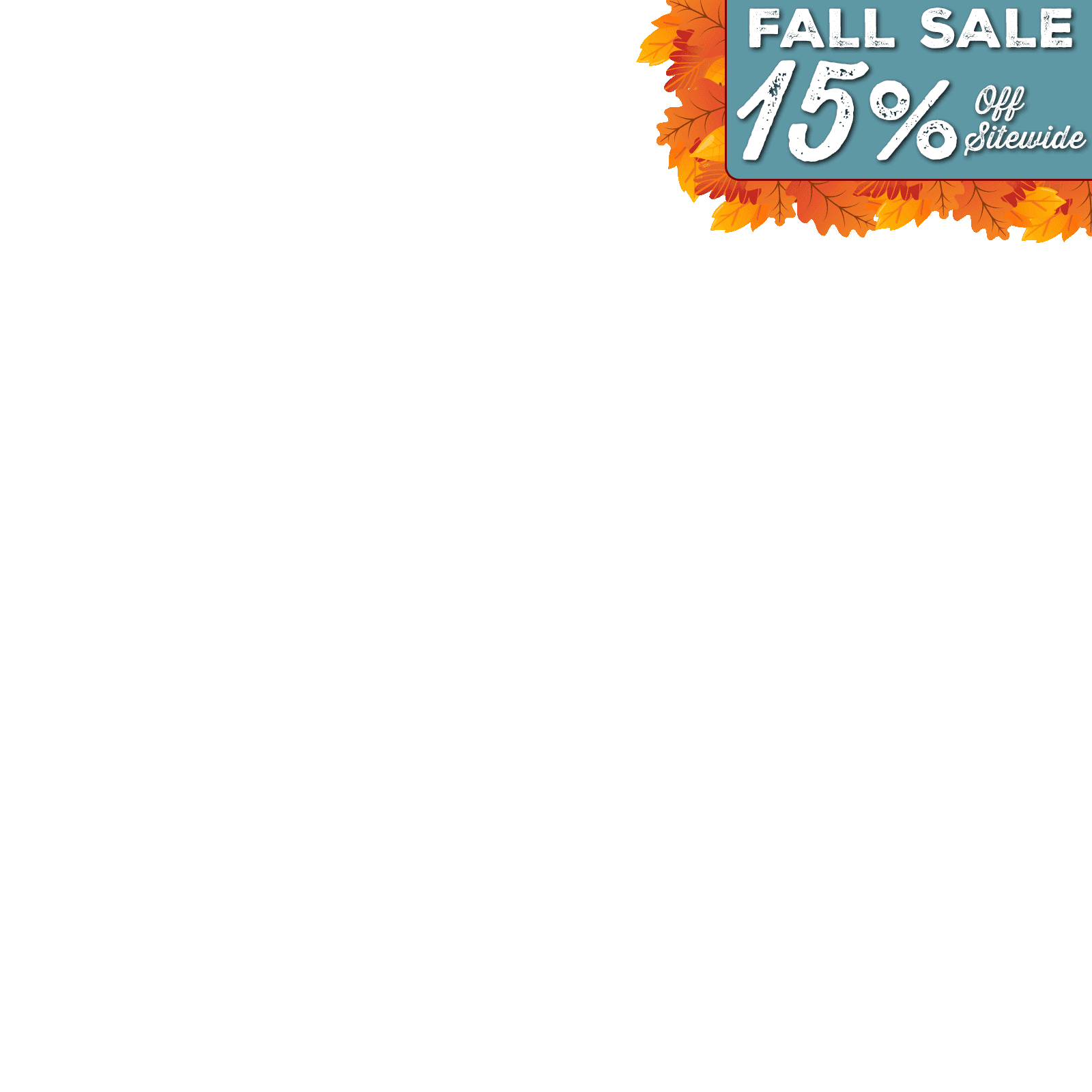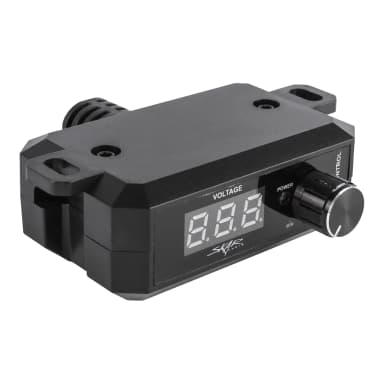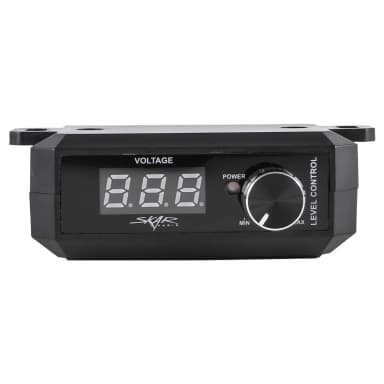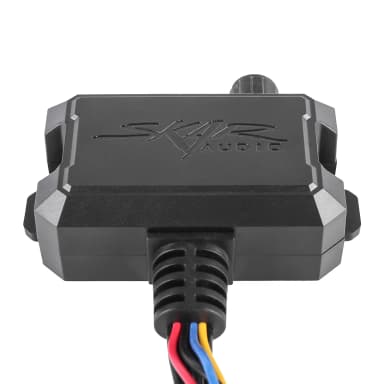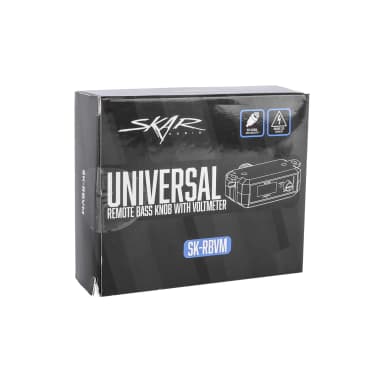 Universal Amplifier Level Control Knob with Voltmeter
---
Skar Audio introduces the new SK-RBVM Universal Remote Bass Knob, the ultimate control solution for your audio system. Featuring a smooth rotary knob, you can easily take control of your amplifier to achieve that precise and perfect sound you are looking for. The rotary knob also provides a 'clicking' turn on/off feature that allows you to power your amplifier on and off with a simple twist of the knob. The RCA interconnects are sure to simplify the installation and enhance the clarity of your sound.
Stay informed about your system's performance with the bright LCD voltmeter displaying voltages from 10V to 15.9V. The blue LED power on/off indicator adds a stylish touch to your setup. Whether in-dash or under-dash, this mountable knob is perfect for any vehicle. Plus, it's compatible with most head units and amplifiers, ensuring seamless integration and precise control over your audio experience.