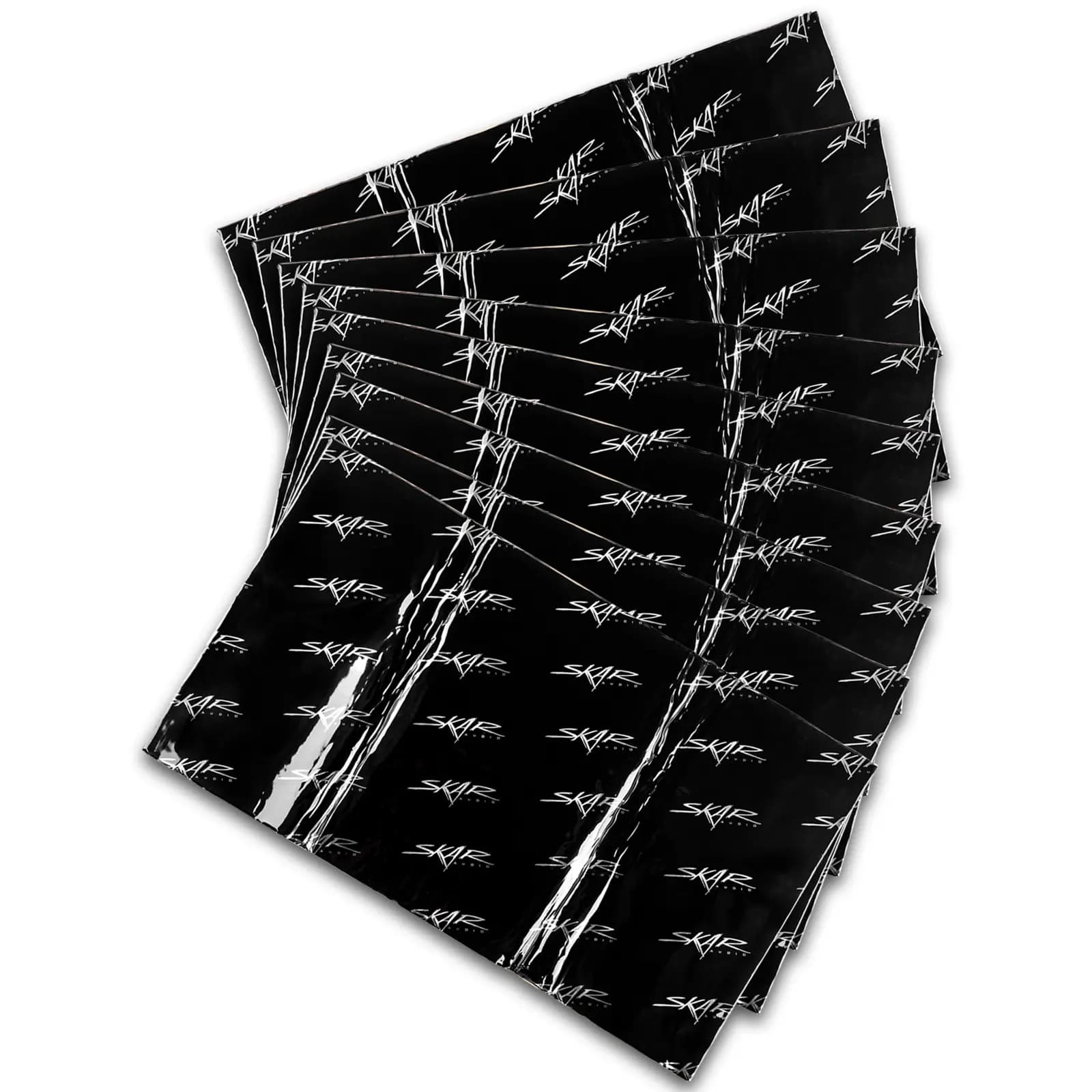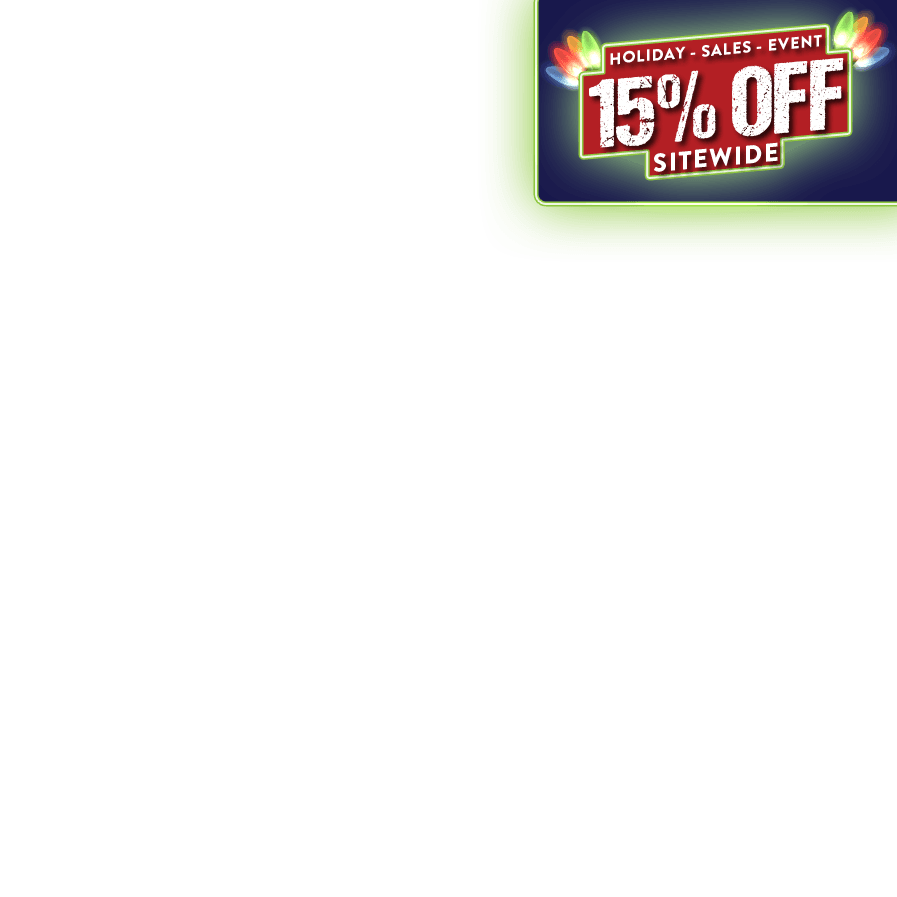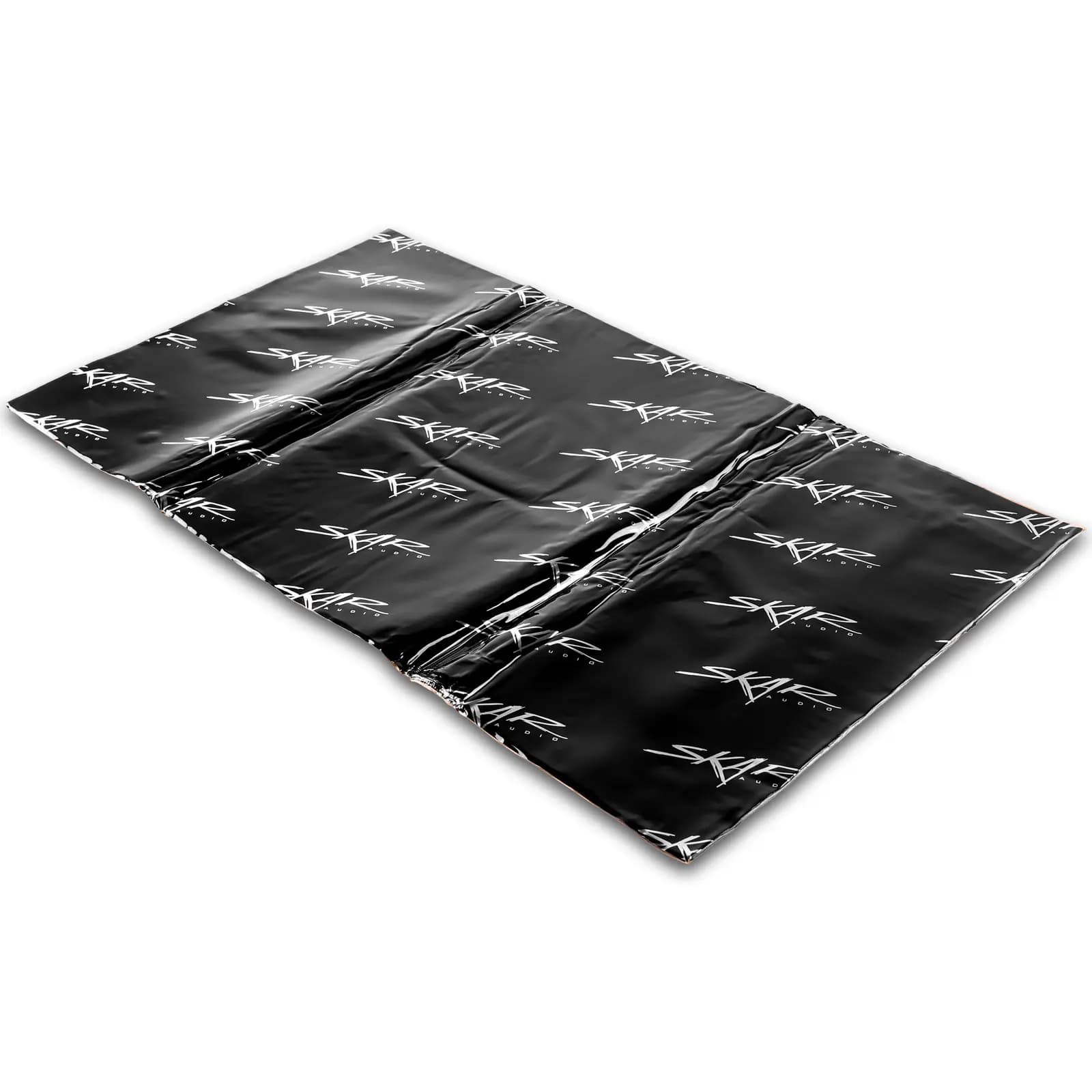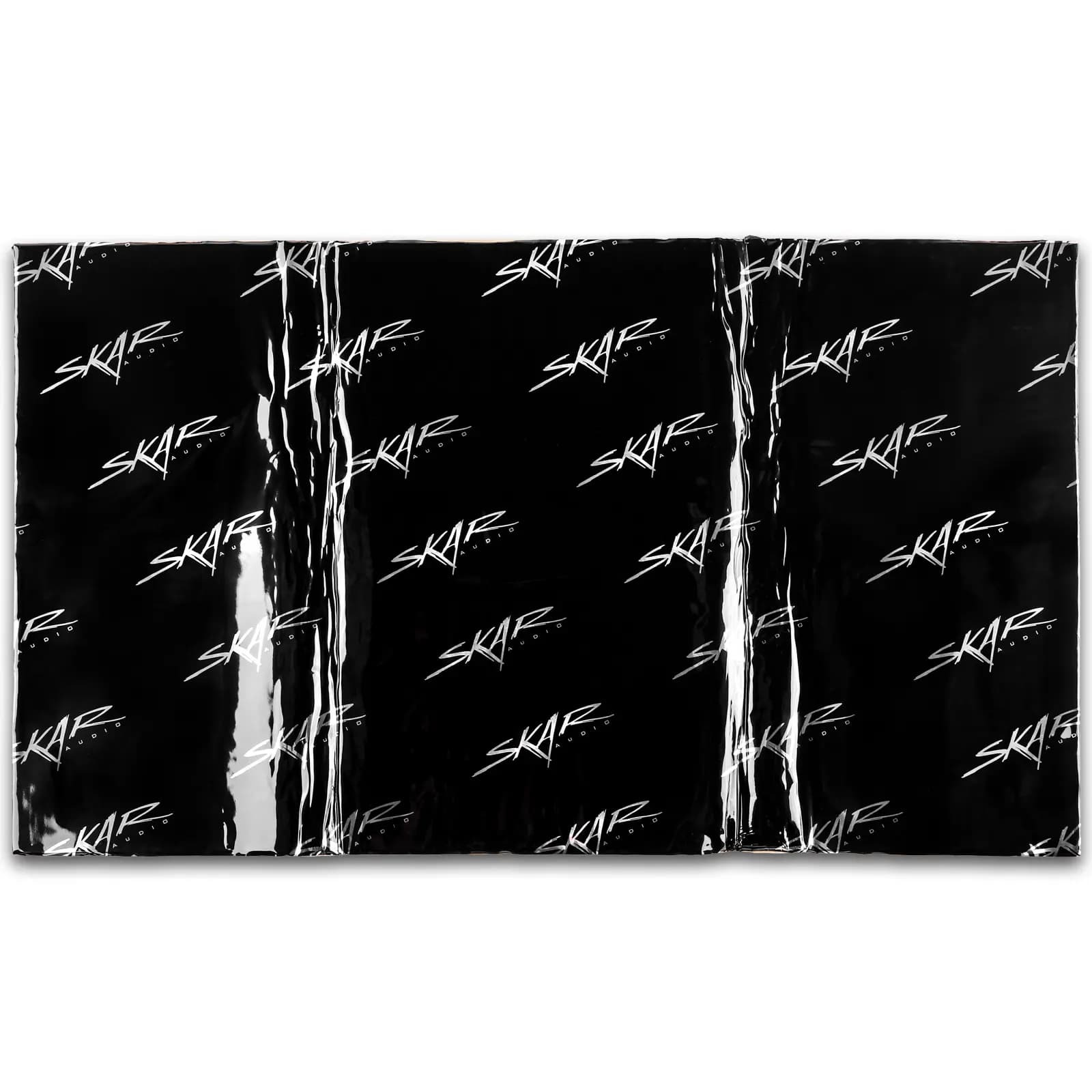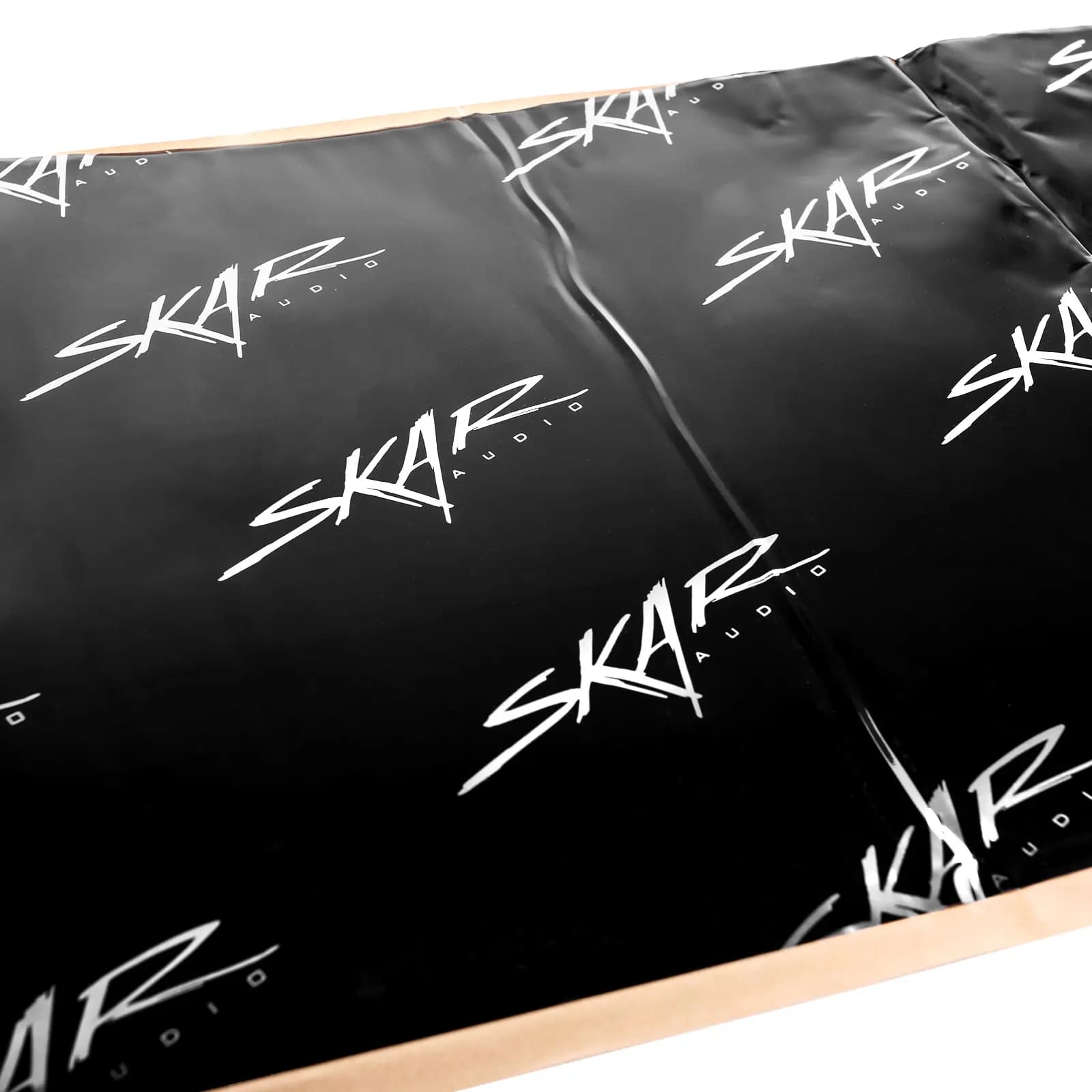 Image 1 of 6
Automotive Sound Deadening Bulk Kit - Pro Series
Buying Options
Size
Bulk Kit
Door Kit
Trunk Kit
Holiday Sale Price: $84.99
$99.99

In Stock
Elevate your in-car audio experience to unparalleled heights with Skar Audio's SK2MM sound deadening kits. These ultimate solutions are meticulously designed for unmatched quality and ease of installation. Our pro series dampening material not only minimizes road noise and vibrations but also helps in regulating interior temperatures. Each sheet is a robust 80 mil (2mm) thick and crafted from high-quality butyl composite rubber, featuring a layer of sleek black aluminum for both functionality and aesthetic appeal. Effortlessly adapting to your vehicle's contours, these kits offer a quality unrivaled by the competition.
Choose from our three specially tailored kit sizes— a door kit, a trunk kit, and a bulk kit—each designed to eradicate unwanted noise and to let your car audio system truly shine. Available in multiple configurations that cover anywhere from 12 to 36 square feet, our sound dampening kits are engineered to provide exceptional sound insulation. The sleek black aluminum finish effortlessly fuses to the shape of your vehicle's body surfaces, making the installation easier than ever before. Experience sound quality like never before with Skar Audio's SK2MM sound deadening kits.
Product Info
MPN

SK2MM-BULKKIT

UPC

810028813908
General Specifications
Type

Sound Deadening Kit

Color

Black

Thickness

2mm

Inner Layer

Butyl Rubber

Outer Layer

Aluminum

Sheets per Package

9 Sheets

Install Equipment Included?

No
Quick & Painless Install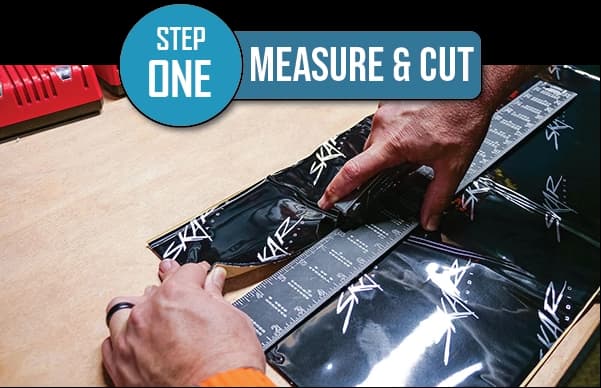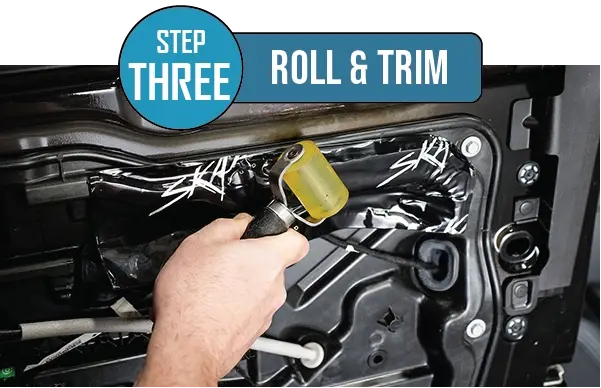 What our customers are saying
"Worked excellently! It was easy to work with. It took me longer to put my trunk cover back on."
Reduce Road Noise & Stop Vibrations
Skar Audio's Sound Dampening material is guaranteed to eliminate those annoying vibrations as well as reduce road noise
Specifications
2mm of Sound Deadening Material
Black Aluminum Outer Layer
Each Sheet is 31.5" x 18"
FAQs
What benefits will the SK2MM provide for my car audio system?
Can I install the SK2MM Series Kit myself?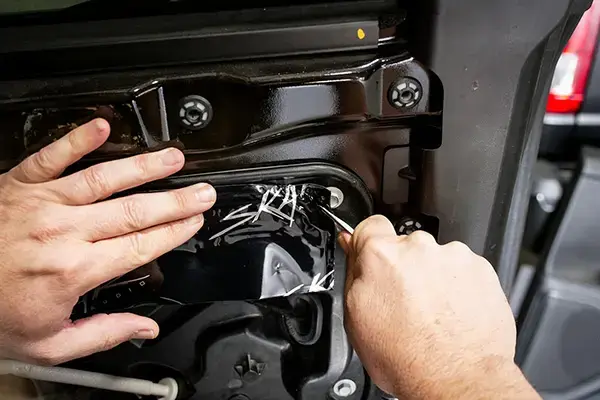 Why use dampening material?
Installing SK2MM sound deadening material reduces unwanted road noise, vibrations, and regulates interior temperatures, creating an optimal environment for your car audio system to deliver exceptional sound quality.