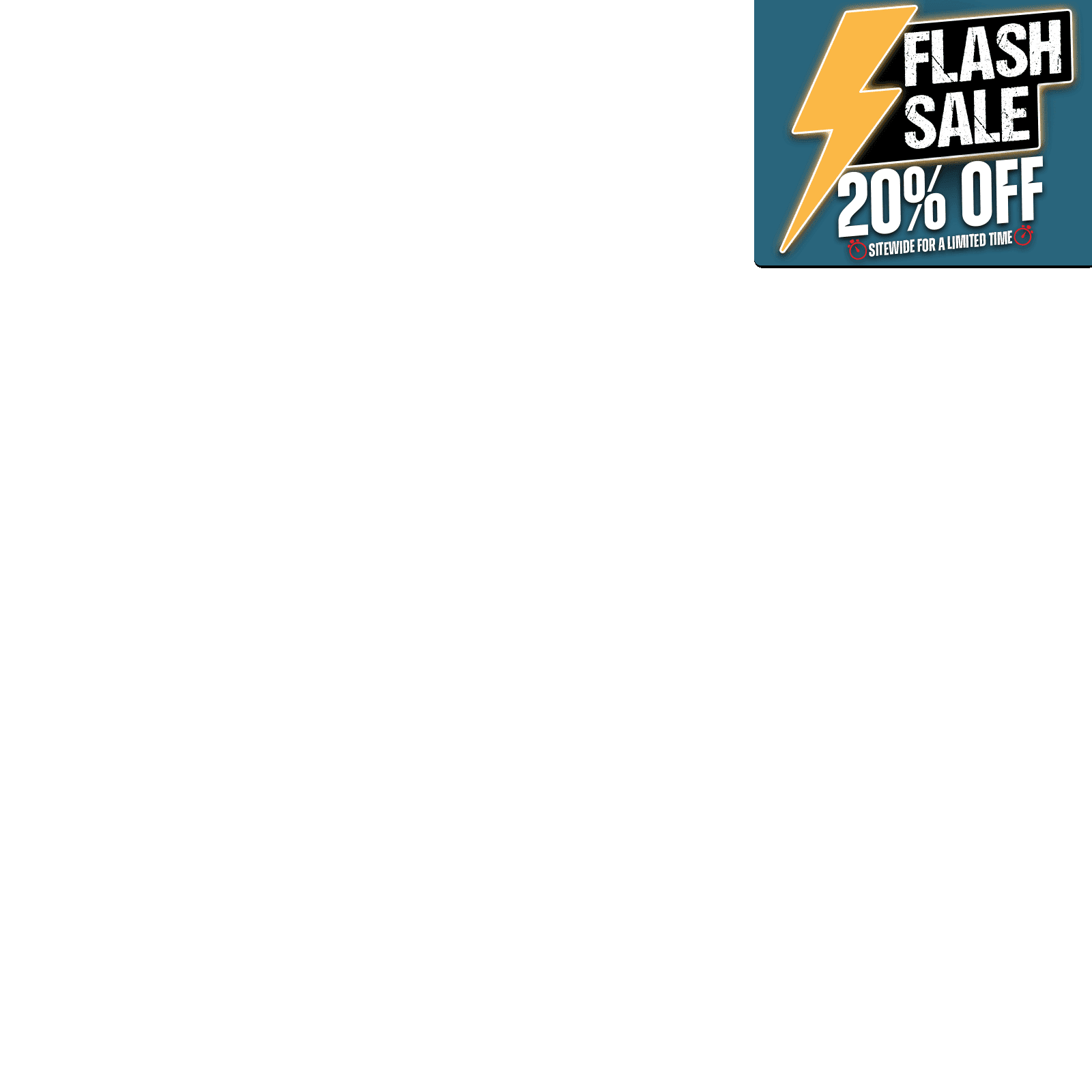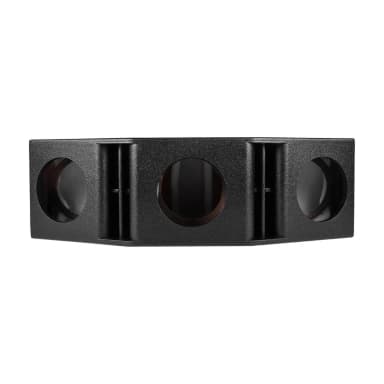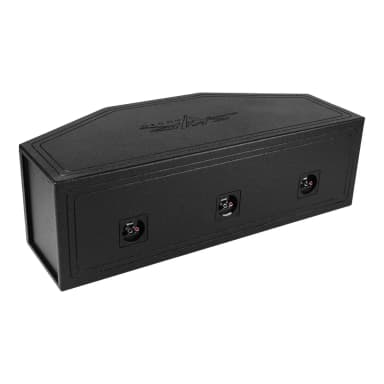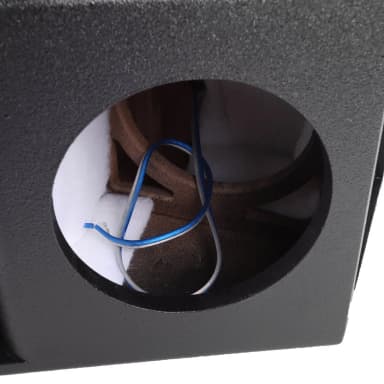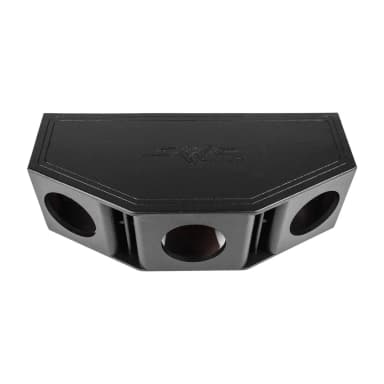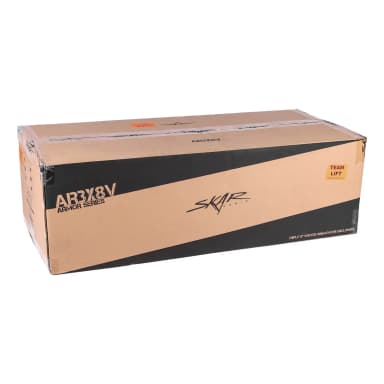 Triple 8" Armor Coated Ported Subwoofer Enclosure
---
SUMMER SALE PRICE:
$183.99
The Skar Audio AR3X8V is a high performance, armor coated, triple 8", universal fit, ported subwoofer enclosure. From the minute you open the packaging, it is evident how high quality this enclosure is and that it stands completely in a league of it's own. Unlike any other pre-fabricated, universal fit enclosure the market has ever seen, this triple 8-inch enclosure is the ideal choice for audiophiles seeking to bring the very best performance out in their subwoofers.
| Quick Facts | |
| --- | --- |
| Mounting Depth | 8.00" |
| Cut-Out Diameter | 7.50" |
| Tuning Frequency | 45 Hz |
| Total Gross Air Space (Volume) | 2.30 ft3 |
It starts with the sophisticated engineering behind the independent, triple chamber design of this ported enclosure. Optimally tuned at 45 Hz, each chamber houses it's own subwoofer which isolates the sound pressure created by one subwoofer and routes that pressure through it's own independent port, preventing reverb and interference from other subwoofers (ultimately improving performance).
Unparalleled in strength and durability, the entirety of the enclosure is constructed out of ultra-high strength MDF, and is capable of withstanding even the highest levels of sound pressure output. In the rear of the enclosure are the push terminal connectors (one for each subwoofer chamber) which accept 8-gauge wire in, and come pre-wired internally with 12-gauge (OFC) speaker wire leads. Finally, it features a ultra-sleek, high strength, black, armor coated finish.