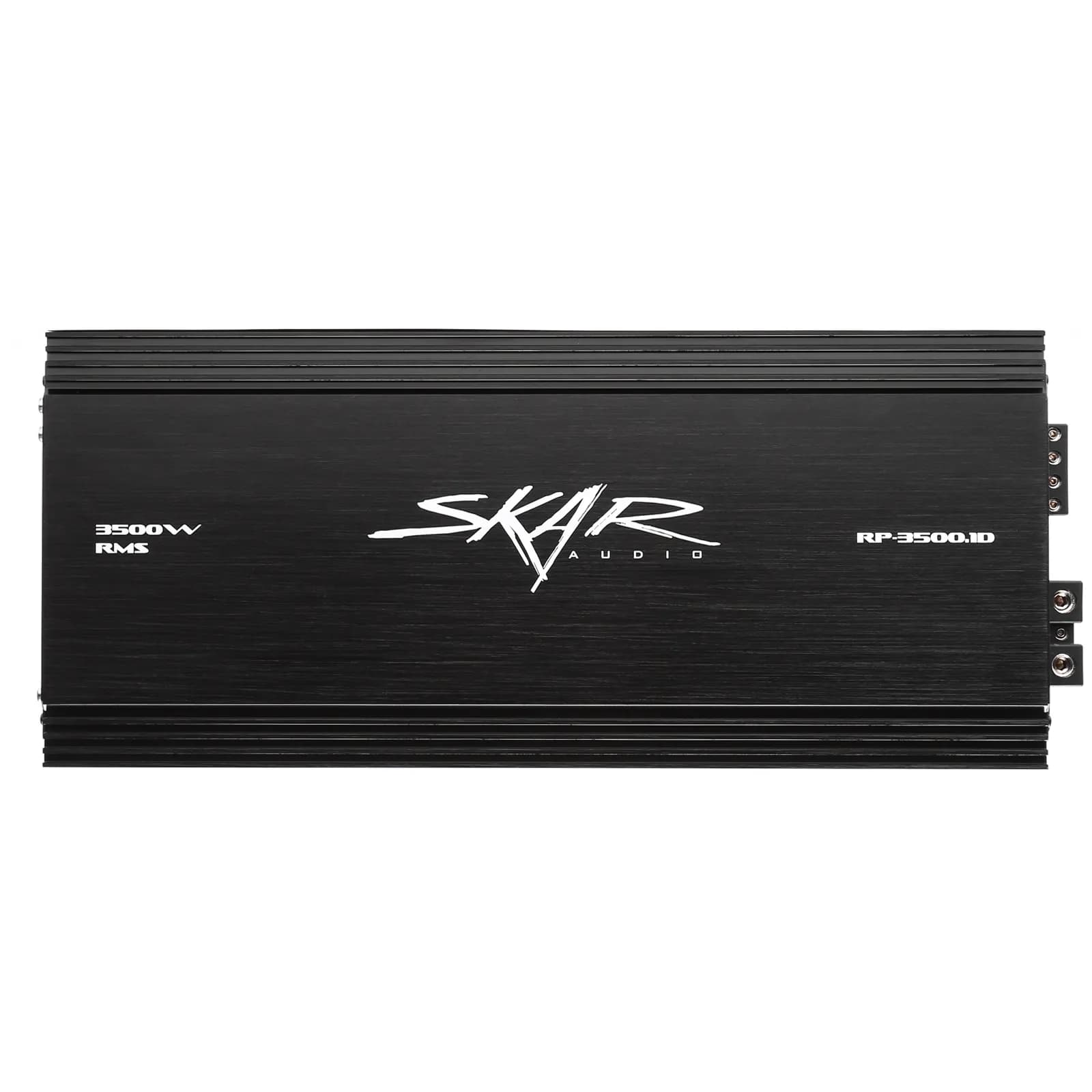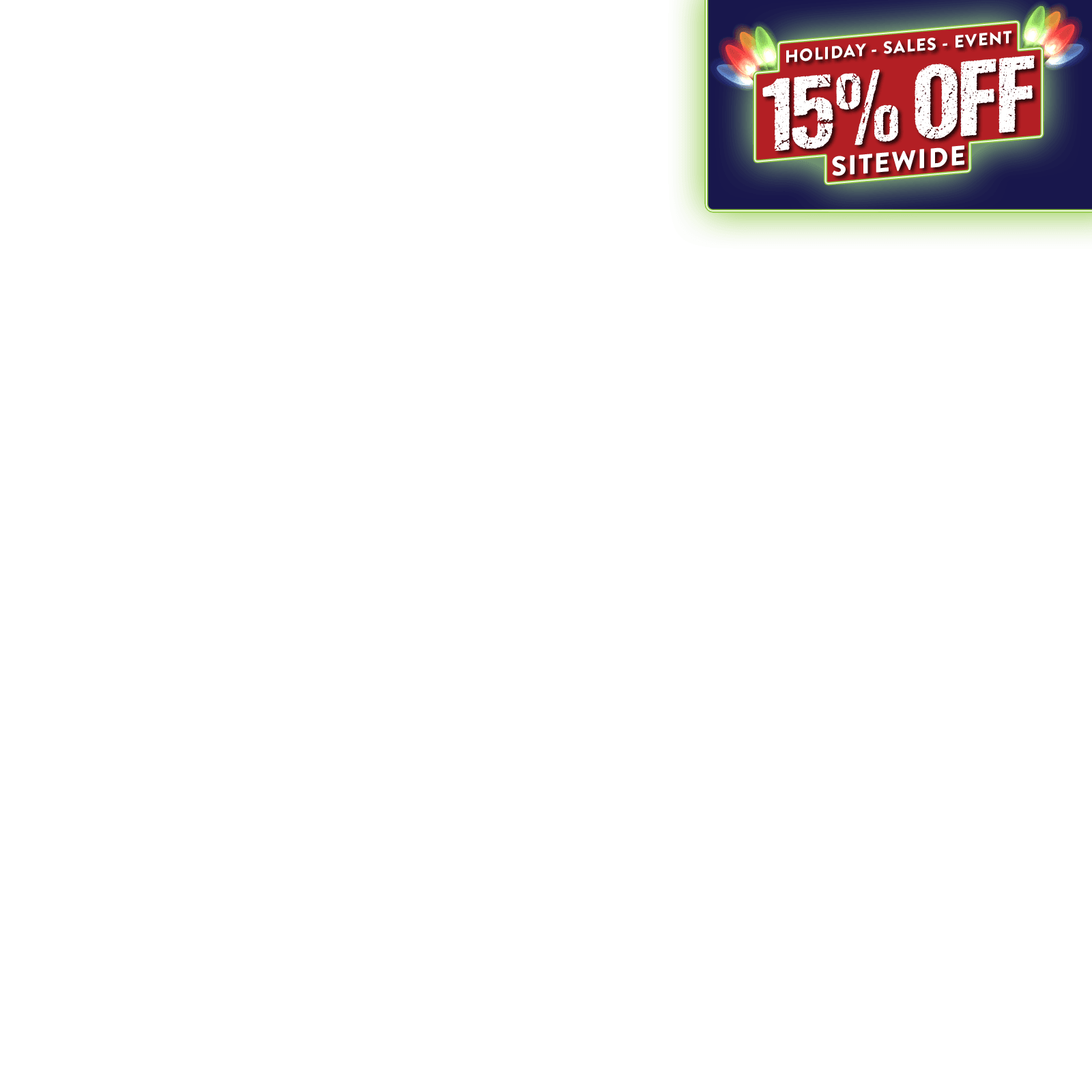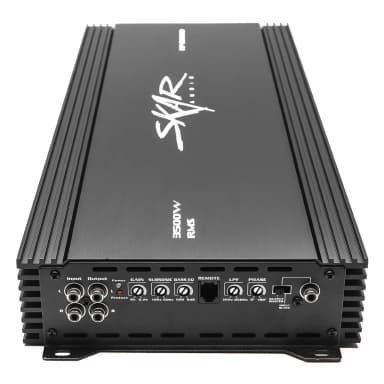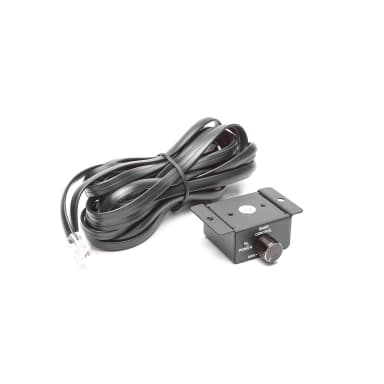 Image 1 of 4
RP-3500.1D | 3,500 Watt Monoblock Car Amplifier
---
MSRP: $729.99
Price:
$479.99

Skar Audio engineered the RP-3500.1D Class D monoblock subwoofer amplifier to be dominant in both power and reliability compared to anything else on the market in its class. Designing the most efficient, well built, high quality amplifiers is where we start here at Skar Audio, and that is exactly what is delivered in the RP-3500.1D. This amplifier is competition grade and for the most serious audiophiles seeking extreme levels of power output.
The RP-3500.1D is 1-ohm stable and utilizes a wide array premium internal components that make it extremely powerful and reliable - such as its high-speed MOSFET power supply and advanced PCB board layout. Conservatively rated at 3,500 watts RMS power at a 1-ohm load, with the capabilities of reaching beyond 5,500 watts at max power output. This amplifier is by far one of the most affordable and powerful competition grade monoblocks on the market when priced per watt, and will exceed your expectations when you hear it bring your subwoofers alive.
Furthermore, the oversized 1/0-gauge power and ground terminals found on the amplifier allow for maximum current flow and therefore higher power output and more efficient operation. You'll have full reign over your amplifier with the built-in user control panel, featuring variable adjustment tunings for gain level, bass EQ (0-9 dB), subsonic filter (10-50 Hz), low-pass filter (35-250 Hz), and phase filter (0-180 Degrees).
In addition to all the above features, this model also features 4-way protection circuitry, which will give the user the peace of mind knowing they are protected against damage to the amplifier for various reasons - including electrical shortage, overheating, low voltage, and more. This amplifier comes with a remote subwoofer level control (bass knob) allowing the user to have full control over their bass from the front of the vehicle. Present on the RP-3500.1D as well are both input and output RCA connections, allowing the source signal to be daisy chained between multiple amplifiers. The RP-3500.1D is also strappable, featuring an output master/slave input switch.