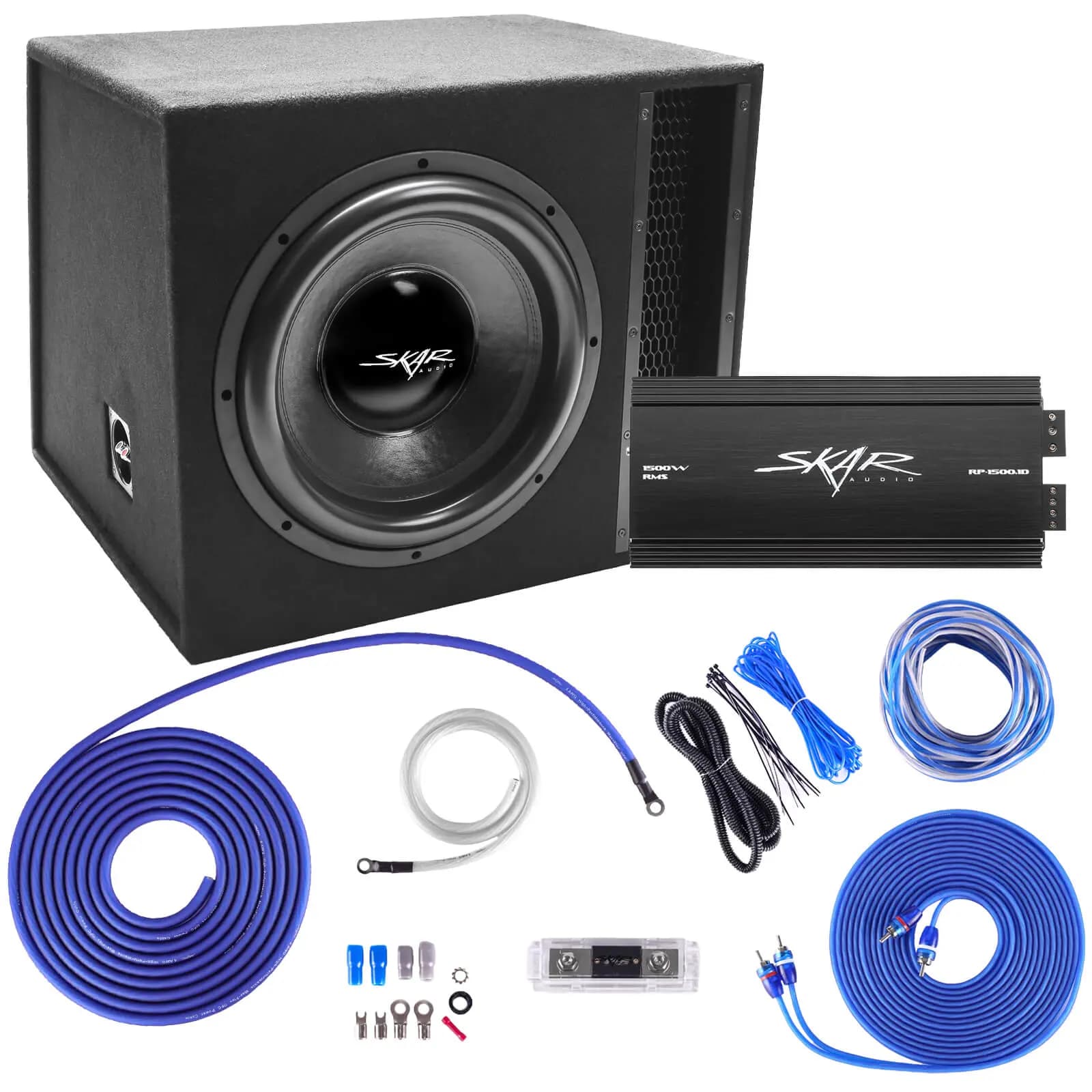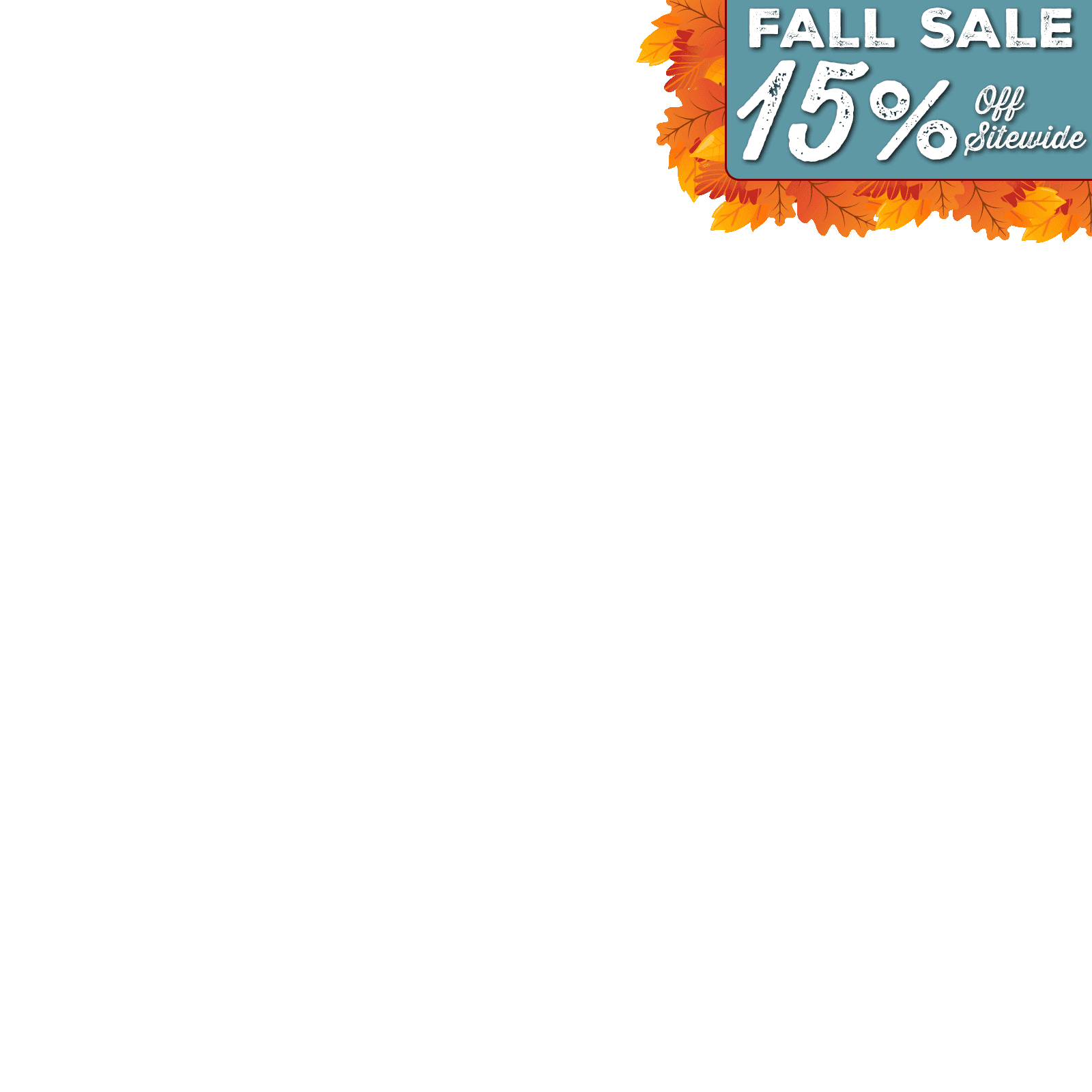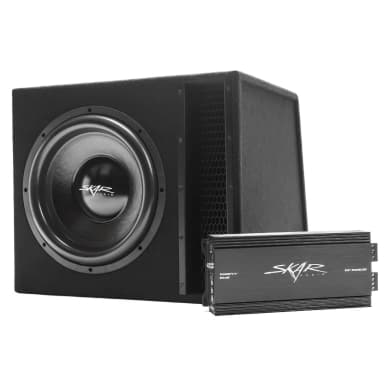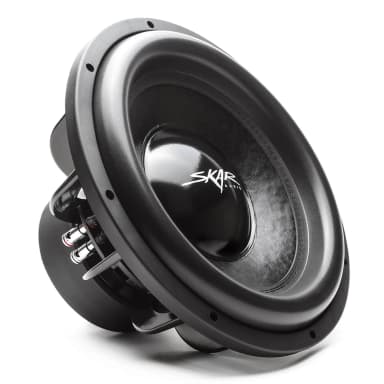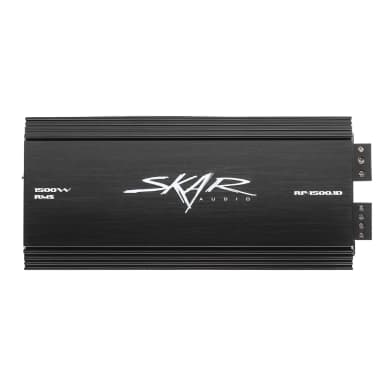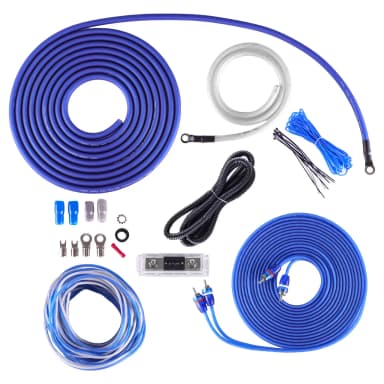 Single 15" 2,500 Watt EVL Series Complete Subwoofer Package with Vented Enclosure and Amplifier
---
Skar Audio designed the EVL-1X15D2 custom loaded enclosure package to provide an all-in-one option to easily add competition-grade, thumping bass in your vehicle. This package features one, EVL-15 D2 subwoofer, which is pre-loaded and wired up inside of a custom single 15" ported enclosure. Due to the weight of the massive EVL motor, we built this enclosure with extensive internal bracing, ensuring structural integrity and reliability. We also include the perfect amplifier in this package to power your new subwoofer with the Skar Audio RP-1500.1D, which comes with a premium Skar Audio 4 gauge OFC amplifier wiring kit to make installing the system hassle free.
| Quick Facts | |
| --- | --- |
| Included Loaded Sub Enclosure | EVL-1X15D2 |
| Included Wiring Kit | SKAR4ANL-OFC |
| Included Amplifier | RP-1500.1D |
| Peak Power Handling | 2,500 Watts |
| Final Impedance Load | 1 ohm |
The Skar Audio EVL series of subwoofers redefines the definition of low-end sound reproduction. The engineering behind developing a driver that is able to accurately handle the frequency range of these notes with authority is what makes this woofer so unique. From the bottom to the top, this subwoofer utilizes an array of design features and materials that distinctively put it in a class of its own. The custom enclosure used in this package was engineered by Skar Audio specifically for the subwoofer that is loaded in it, ensuring perfect sound and compatibility. The enclosure features the debut of our advanced port design, which promotes generous air movement, while reducing distortion. Furthermore, the enclosure is finished in premium grade black carpet for a sleek appearance.
The subwoofer comes pre-wired and loaded inside of the enclosure allowing for an easy and hassle free installation. The dual 2-ohm subwoofer is wired up inside of the enclosure so that the final impedance load is configured for 1-ohm at the terminals.