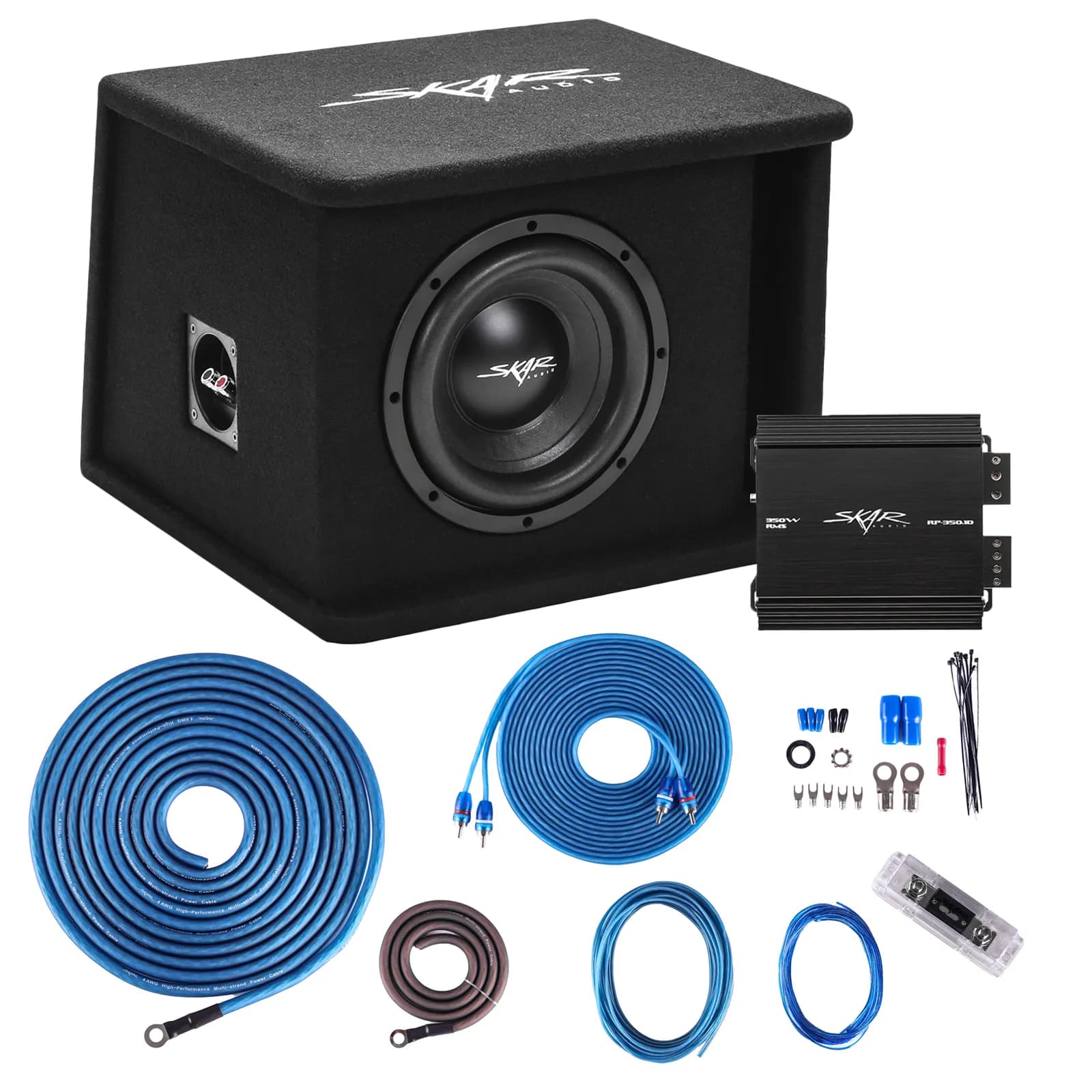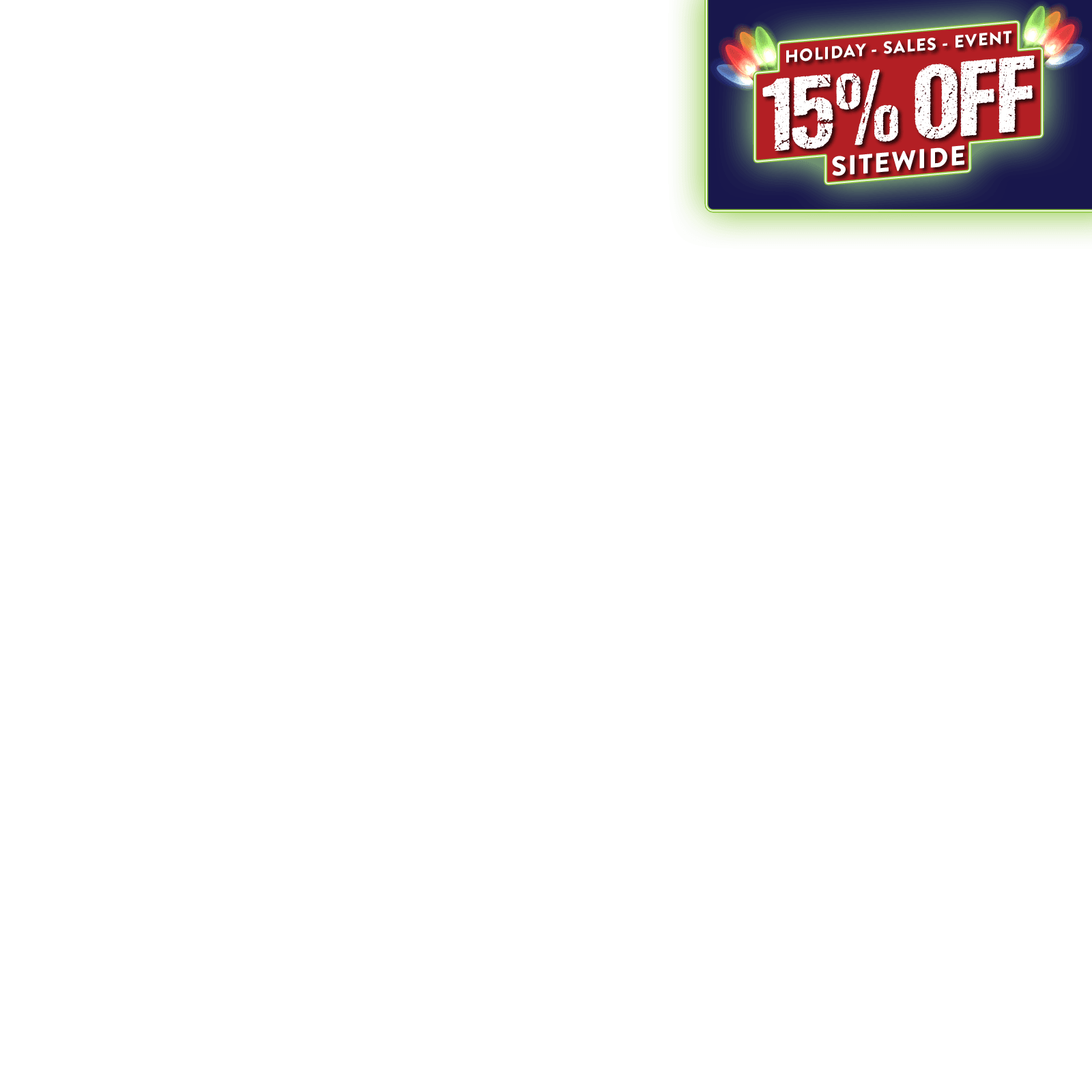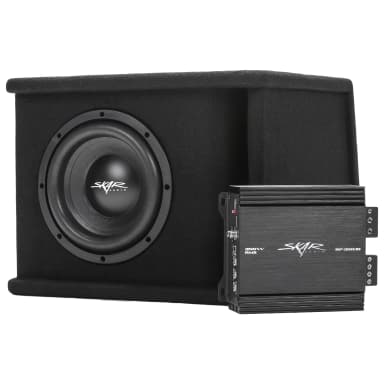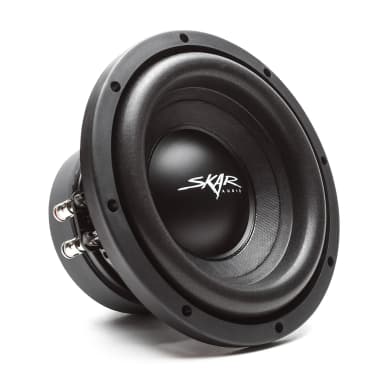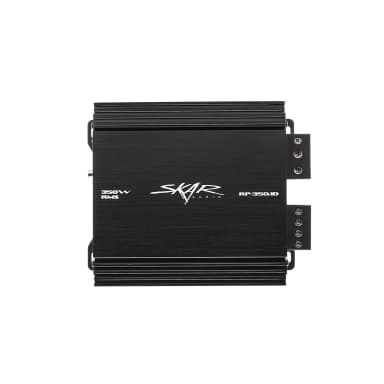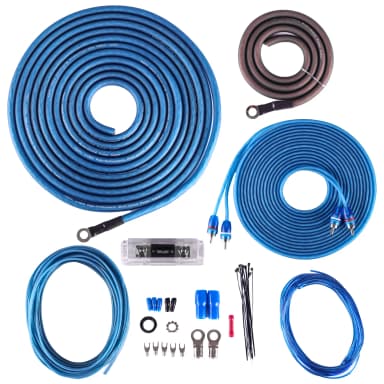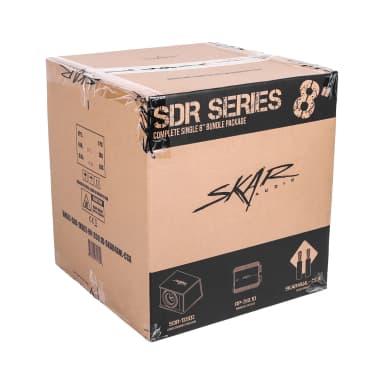 Image 1 of 5
Single 8" 700 Watt SDR Series Complete Subwoofer Package with Vented Enclosure and Amplifier
---
MSRP: $409.99
Price:
$269.99

Skar Audio designed the SDR-1X8D2 loaded subwoofer enclosure complete bass package to make installing after-market bass in your vehicle easier than ever before. This package offers a simplified option to add a competition-grade subwoofer system, without the guesswork involved in designing it from scratch. The custom loaded enclosure features one, SDR-8 D2 subwoofer, which is pre-loaded and wired up inside of the single 8" vented enclosure. We also include the perfect amplifier in this package to power your new subwoofer with the Skar Audio RP-350.1D, which comes with a premium 4 gauge amplifier wiring kit to make installing the amplifier hassle free.
| Quick Facts | |
| --- | --- |
| Included Amplifier | Skar Audio RP-350.1D |
| Included Amp Kit | 4 Gauge CCA Complete Kit |
| Peak Power Handling | 700 Watts |
| Final Impedance Load | 1 Ω |
| Enclosure Configuration | Single 8" |
This custom enclosure used in this package was engineered by Skar Audio specifically for the subwoofer that is loaded in it, ensuring perfect sound and compatibility. The enclosure features a unique kerf port design, allowing for extreme levels of bass output. Furthermore, the enclosure is finished in premium grade black carpet for a sleek appearance and features the Skar Audio logo in white on the top surface of the box.
The subwoofer comes pre-wired and loaded inside of the enclosure allowing for an easy and hassle free installation. The dual 2-ohm subwoofer is wired up inside of the enclosure so that the final impedance load is configured for 1-ohm at the terminals.