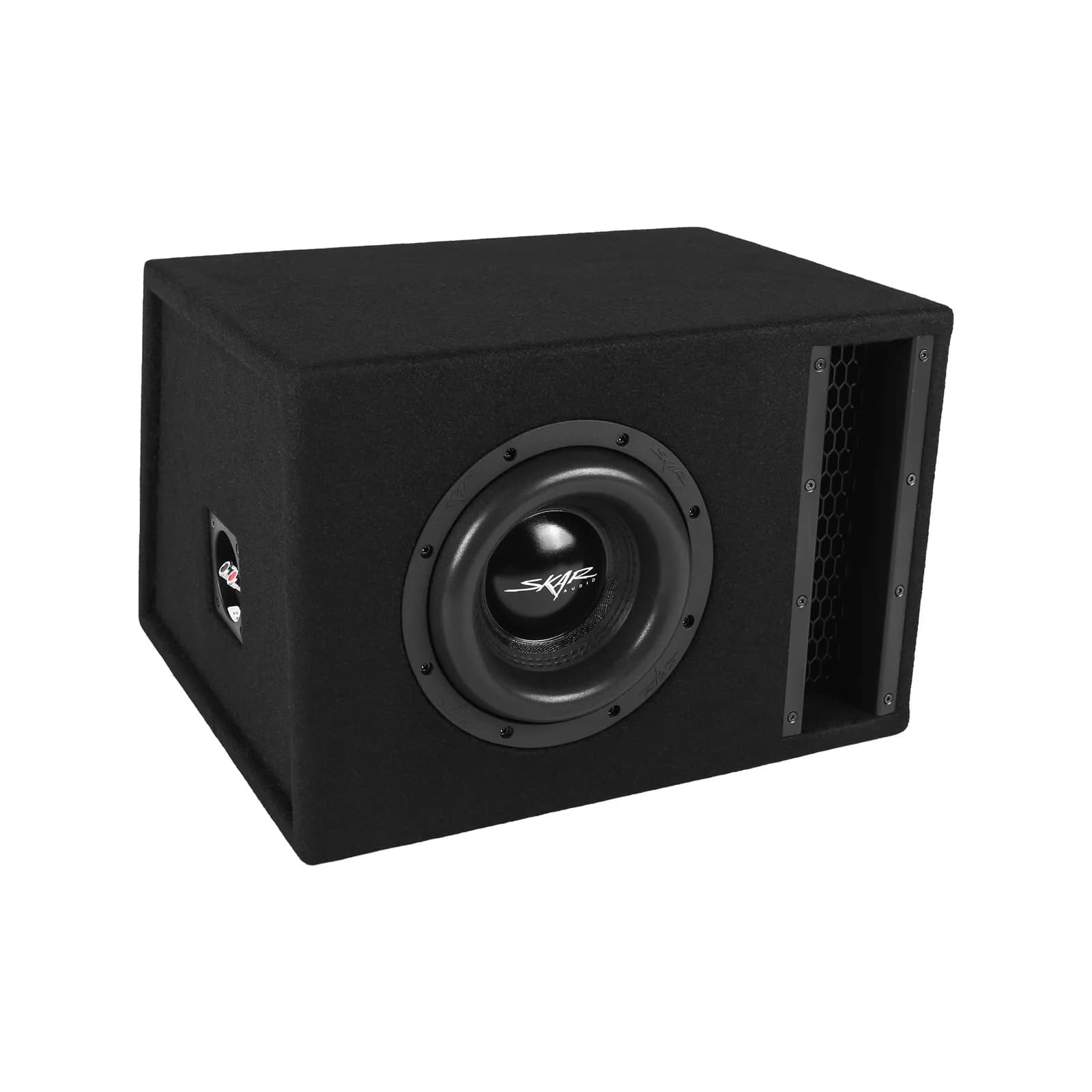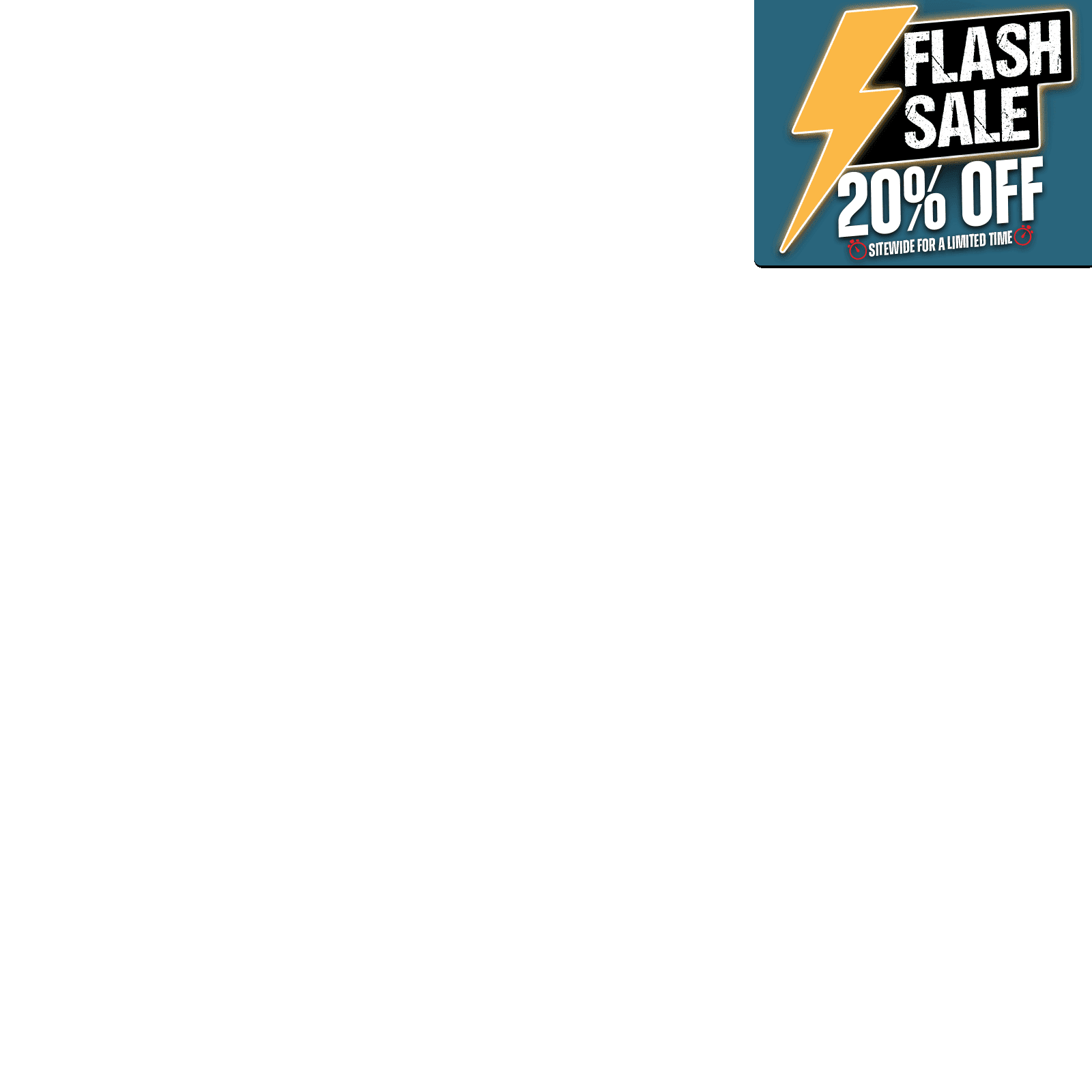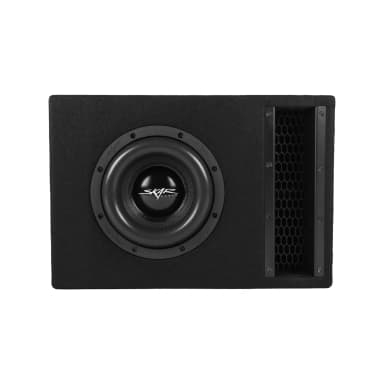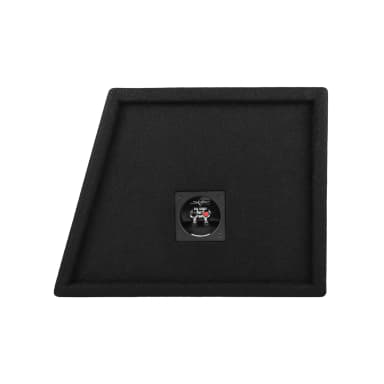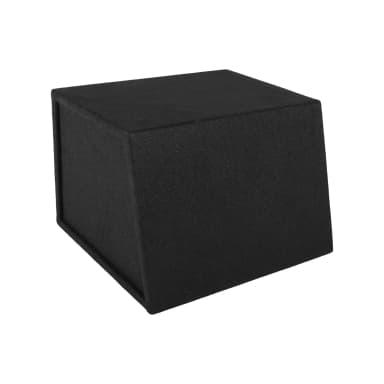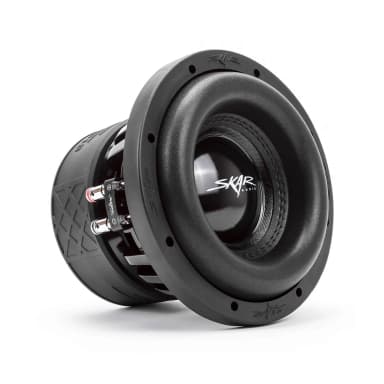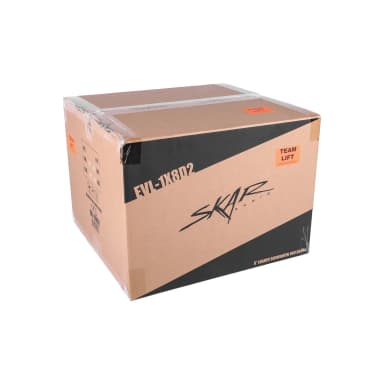 EVL-1X8D2 | Single 8" 1,200 Watt EVL Series Loaded Vented Subwoofer Enclosure
---
SUMMER SALE PRICE:
$199.99
Skar Audio designed the EVL-1X8D2 single 8" loaded ported subwoofer enclosure for those audiophiles seeking serious bass in a small footprint. It all starts with the custom, spl grade, ported enclosure that houses the EVL-8 D2 8" 1,200 watt max power subwoofer. This enclosure represents the finest in quality and engineering, not only in it's strength and appearance, but from the first listen you will be blown away at how impressive it sounds paired up with this subwoofer.
| Quick Facts | |
| --- | --- |
| RMS Power | 600 Watts |
| Peak Power | 1,200 Watts |
| Final Impedance Load | 1-ohm |
However, the jaw dropping features don't stop there. Moving onto the subwoofer itself, this driver features a stout, double stacked, 122 oz. ferrite magnet motor, which provides the driving force behind the remarkable bass it can deliver. Operating in tandem with such a powerful motor, this subwoofer utilizes a high performance 2.5" copper voice coil - which is capable of performing with excellence even at the highest temperatures. The EVL-8 D2 delivers truly dynamic and responsive bass.
When you combine the elements of the aforementioned enclosure with the astonishing capabilities of the subwoofer itself, this is a prefect match for delivering incredible bass in your vehicle. Eliminate any of the guess work or headaches involved with pairing the components of a system from scratch, this enclosure is the easy and most ideal solution.
Frequently Bought Together