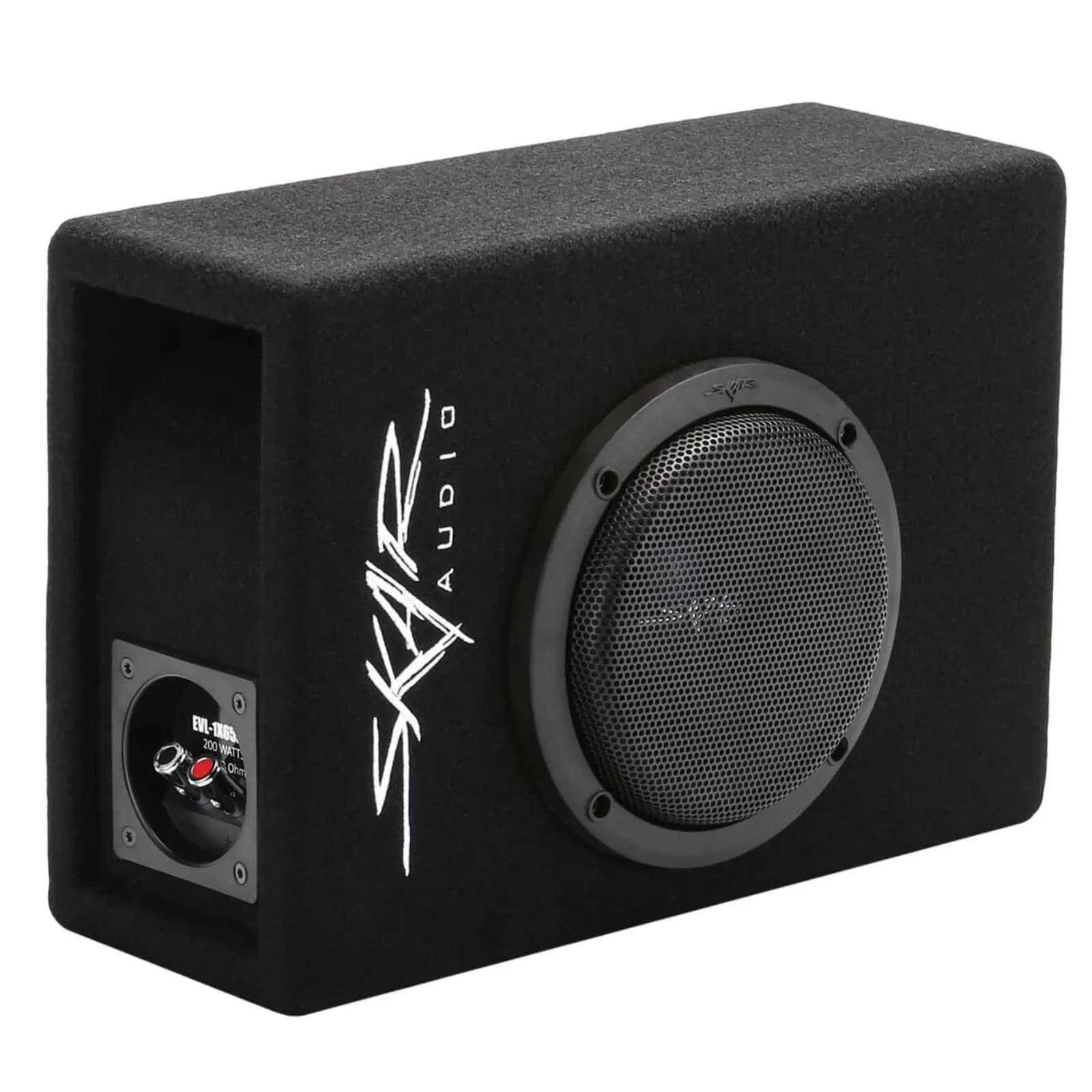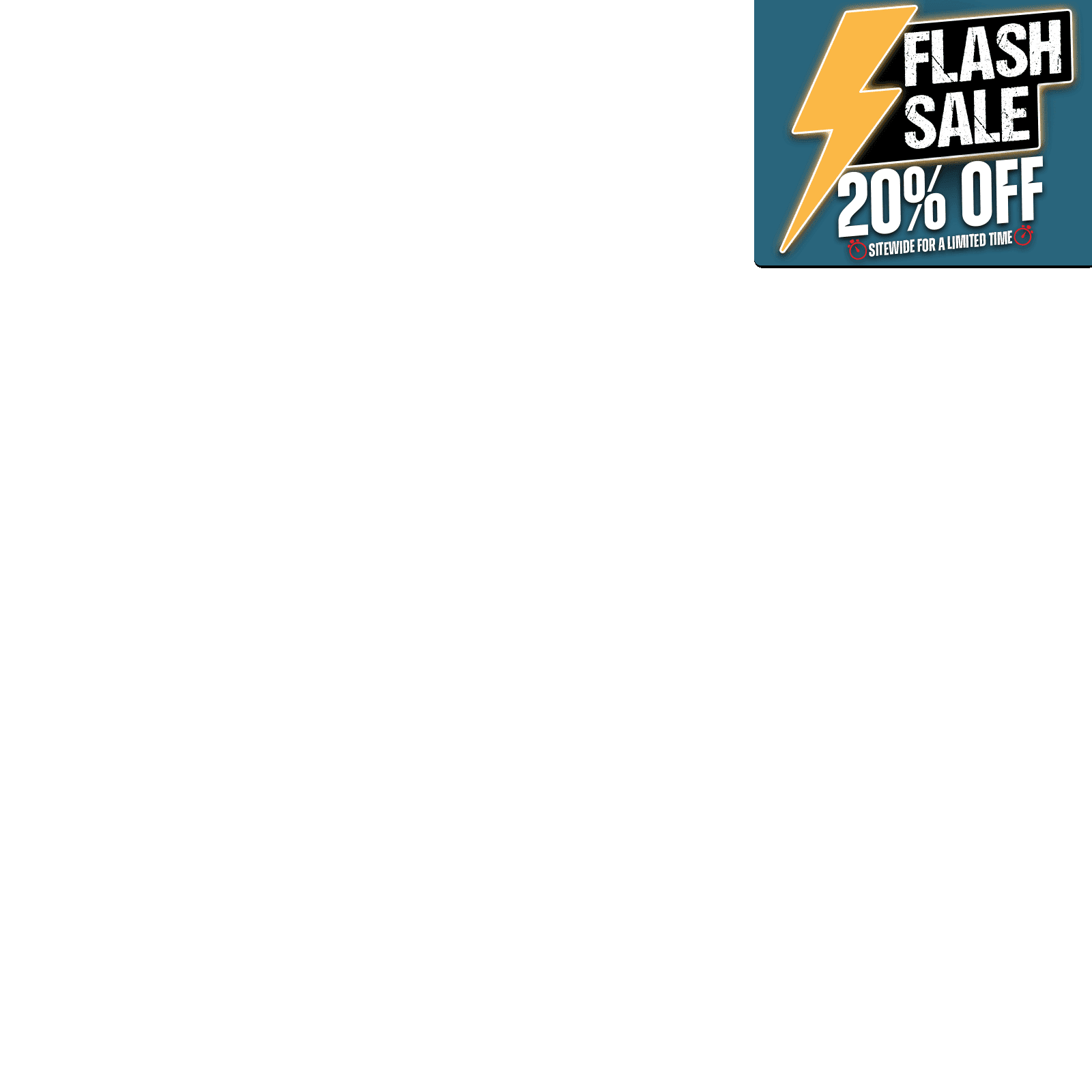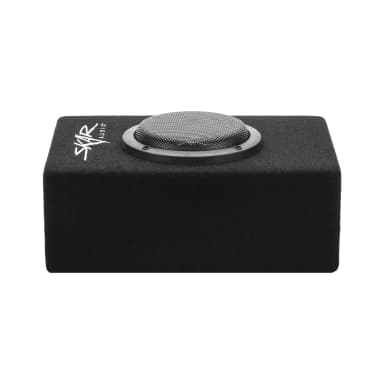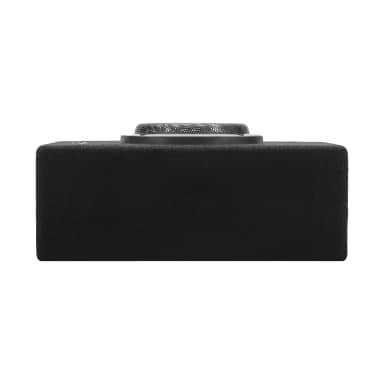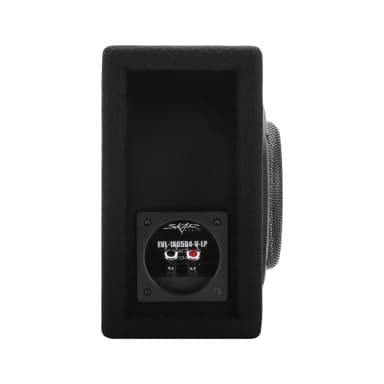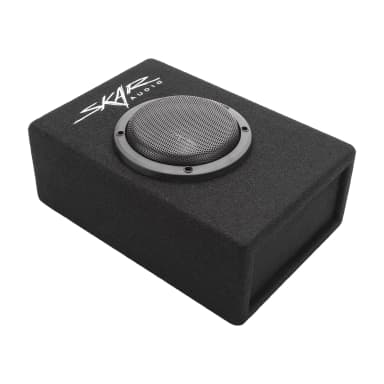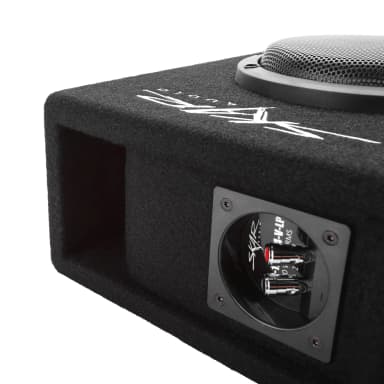 EVL-1X65D4-V-LP | Low-Profile 6.5" 400 Watt Loaded Vented Subwoofer Enclosure
---
SUMMER SALE PRICE:
$107.99
Skar Audio's EVL-1X65D4-V-LP 6.5-inch low-profile subwoofer system is designed for the audiophile seeking loud and responsive bass, but who is constrained by the space or depth in their vehicle. This loaded subwoofer enclosure features one of our wildly popular EVL-65 D4 200W RMS/400W max power subwofoers, which is pre-configured and internally wired to a 2-ohm final impedance load at the terminals.
Don't let its size fool you, this enclosed subwoofer packs a serious punch, with a conservative output rating of 400 watts max power. Engineered to get loud and low, this loaded enclosure features a unique slot port design that allows the subwoofer to reproduce bass with authority. With the system measuring only 5.25" in depth, this enclosure fits great behind the seats in many pick-up trucks and in the trunks of even the most compact vehicles.
Built to last, the enclosure of this system is constructed using only the highest quality 5/8" medium density fiberboard. In addition, it also features intricate internal bracing that allows for maximum box volume and unparalleled strength. The enclosure is then wrapped in a premium grade black carpet for an attractive appearance, and then finally a subwoofer grille is affixed to the exterior of the driver for maximum protection.
Frequently Bought Together