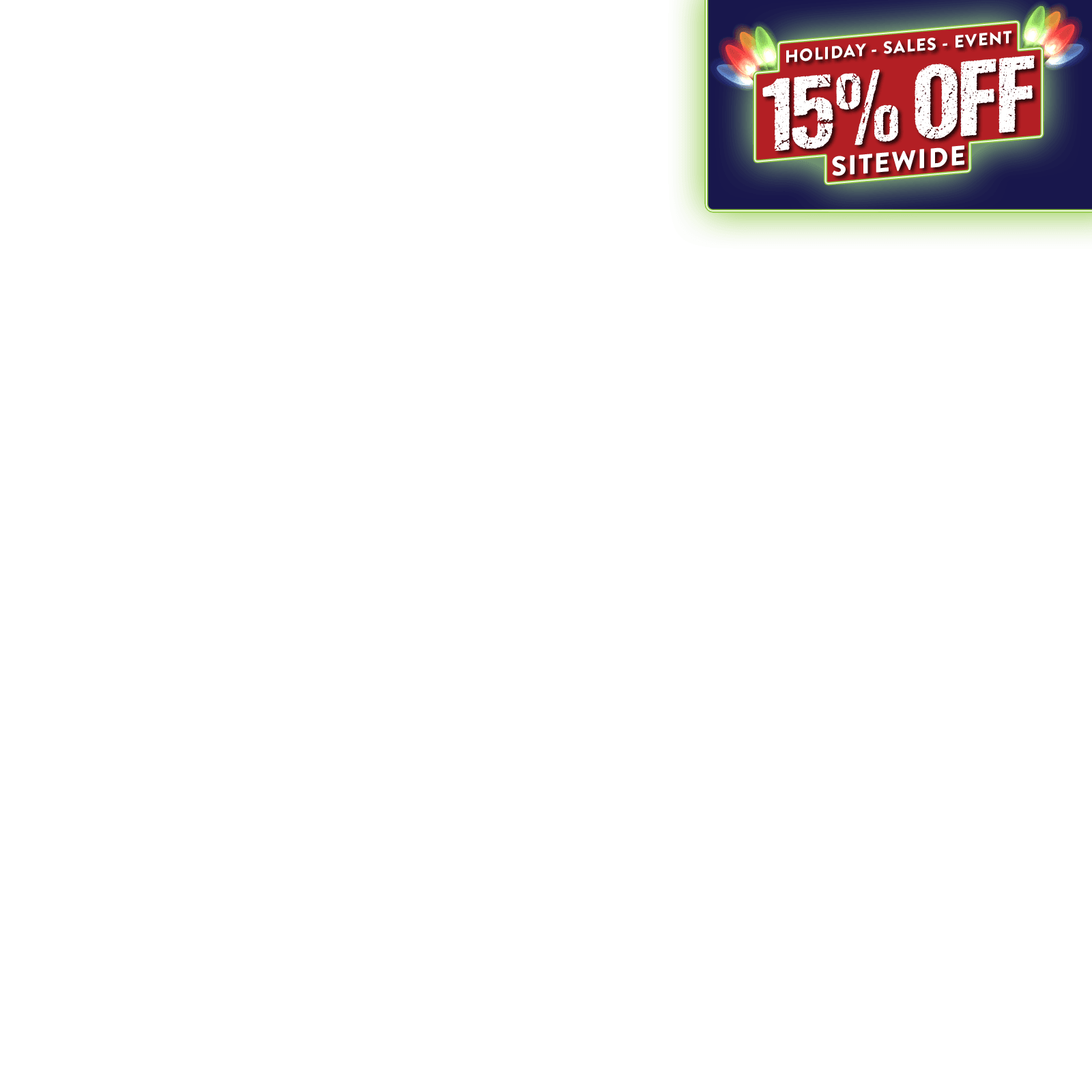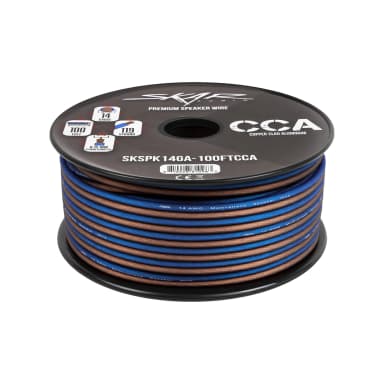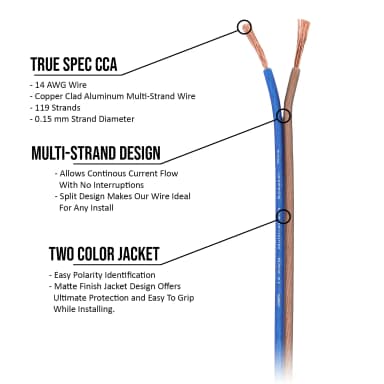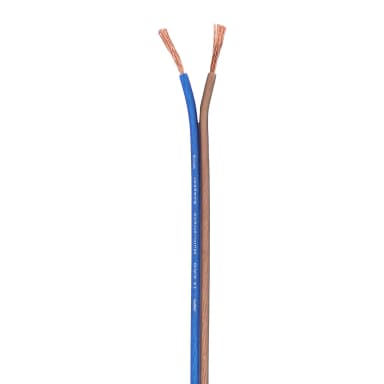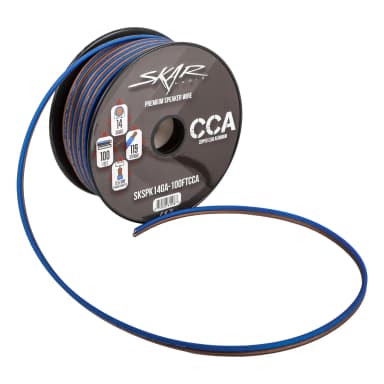 Image 1 of 5
14-Gauge Performance Series (CCA) Speaker Wire - Blue/Brown
---
MSRP: $39.99
Price:
$21.99

Delivering the perfect combination of affordability and quality, this speaker wire is a tremendous value and a great solution for the everyday audiophile. Making the connections to your speakers and subwooofers with a high quality cable is an extremely integral part to making sure the system runs at peak performance. This 14-gauge (AWG) speaker wire will do just that, featuring thick copper-clad aluminum strands for optimal current flow throughout your system.
| Quick Facts | |
| --- | --- |
| Wiring Size | 14-Gauge |
| Wiring Type | CCA |
The great aspects of this speaker wire don't stop there either. Our speaker wire is finished in a sleek, soft-touch, and flexible two-color matte (blue/brown) pvc jacket.